PETERBILT ANNOUNCES ALLSTATE PETERBILT AS DEALER OF THE YEAR
Peterbilt Motors Company names Allstate Peterbilt as the 2017 Dealer of the Year.

The award was presented at the 2018 Peterbilt Dealer Meeting held in Scottsdale, Arizona. The annual two day business meeting brings together Peterbilt dealers from across North America. The meeting includes presentations and breakout sessions, with focused reviews on strengthening the dealer network and providing an industry leading sales and service experience to customers.

"The Peterbilt dealer network has never been stronger. The dealer is the most important conduit from Peterbilt to the customer and Allstate Peterbilt is a shining example of service excellence and customer support," Said Kyle Quinn, PACCAR Senior Vice President and Peterbilt General Manager. "Their commitment to the customer is a model others will follow. I thank them for their commitment and their pride in presenting the Red Oval."

In addition to Dealer of the Year for 2017 Allstate Peterbilt also takes home the Platinum Oval award which is given to the group of elite Peterbilt dealership locations who have demonstrated outstanding performance in all aspects of the Peterbilt Standards of Excellence program, a 2017 Best in Class award which honors the dealer organizations that rank the highest across the North American dealer network, and the TRP Dealer of the Year award which honors the top performing dealer in supporting the PACCAR Parts all makes TRP brand.

"We are very proud of this achievement" added Don Larson Dealer Principal and Owner of Allstate Peterbilt. "With 21 locations across the Great Lakes Region Allstate Peterbilt has never been stronger. We pride ourselves on providing a customer experience that is second to none, I am humbled to see this dedication recognized."

This is Allstate Peterbilt's second Dealer of the Year award adding it to their 2013 award. In 2016 Allstate took home awards for Parts and Service, Platinum Oval and Best in Class.

"Receiving the Peterbilt Dealer of the Year award is a true honor and a proud moment for Allstate Peterbilt. We've invested significantly in our facilities, training for our staff and reaching customers we haven't before," said Jeff Vanthournout President of Allstate Peterbilt. "We look forward to an even stronger 2018 and are excited to defend our place as Dealer of the Year."

Allstate Peterbilt operates 21 dealerships throughout the Great Lakes Region and finished 2017 as one of the top performing dealerships in parts and service, medium duty sales, Class 8 sales and MX engine sales. Allstate is also one of the leaders in the Peterbilt dealer network for mobile service and is part of the Peterbilt Mobile Service Council, which develops best practices for other Peterbilt dealers to follow in developing their mobile service operations.

"2017 was a record setting year for Peterbilt because of the stronger than ever dealer network. Dealerships like Allstate Peterbilt provide the bedrock of our customer experience," said Peyton Harrell Director of Dealer Development, Peterbilt Motors Company. "Without a network full of dealers just like them we couldn't be as successful as we have been."

In addition to Dealer of the Year Peterbilt also recognized the top-performing dealerships with Best in Class awards. The Best in Class Awards are based on a combination of Peterbilt's standard of excellence scores, financial performance, part and service performance and utilization of PACCAR training and programs. Dealerships receiving Best in Class Awards include:

Allstate Peterbilt Group
Peterbilt Manitoba
Peterbilt Trucks Pacific
The Peterbilt Store
Dobbs Peterbilt Group
The Larson Group Peterbilt
Camions Excellence Peterbilt
Jackson Group Peterbilt
Rush Peterbilt Truck Centers
Calgary Peterbilt
Stahl Peterbilt
Performance Peterbilt
Sours: https://www.peterbilt.com/about/news-events/peterbilt-announces-allstate-peterbilt-dealer-year
Allstate Peterbilt covers a lot of ground. Figuratively and literally.
The company's footprint stretches from western Wisconsin all the way to the Montana and Dakotas state line. It's nearly 800 miles from one edge of the coverage area to the other, and with 24 locations spread evenly across five states, Allstate Peterbilt has built its business to be positioned to respond quickly to customer needs across that great space.
Wondering who is going to win our Successful Dealer Award?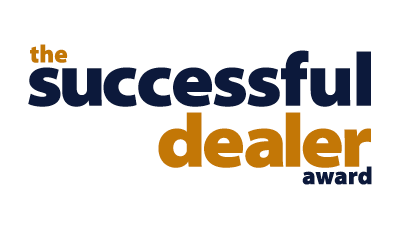 You are in luck. This year's award presentation will be held Nov. 19, and presented live through our website. Sign up now to have access to the event, and learn more about how to better serve your customers from our keynote speaker Al Barner of Fleet Advantage. Sponsored by Interstate Billing, National Truck Protection, Premium 2000 and TopMark Funding.
Register today!
Yet, the company is impressively responsive in other regions as well.
Thanks to its groundbreaking fleet service team, Allstate Peterbilt has the capacity to work with Peterbilt dealer partners to coordinate emergency and scheduled service events for its largest customers no matter where their trucks roam.
The way Allstate Peterbilt President Jeff Vanthournout describes it, though Allstate's footprint is in the northern Great Plains, being an Allstate Peterbilt customer means operating with the assurance that wherever you go, your dealer has your back.
"If you're going to run in our territory, we are committed to providing you the best option," he says.
Adds Director of Truck Sales Tom Wentworth, "Our recipe for success has always been we want to provide a full range of services to our customers. We're going to service you after the sale. We're going to have the locations you need so you can rely on us."
It is that tireless commitment to customer service, as well as a number of other corporate initiatives, that has led the company to earn multiple Peterbilt and Paccar dealer of the year awards. This year it also helped the company be named a finalist for the Successful Dealer Award for a second time.
First a finalist in 2013, Allstate Peterbilt has grown substantially in seven years, expanding its footprint and services in its quest to be the market's most trusted and reliable dealer.
Vanthournout says the company's fleet services team was one of its most substantial efforts, spurred by Wentworth's sales team.
"They saw this horrible situation where our customers were dealing with dealers [in other markets] they didn't know and were kind of stranded," says Vanthournout. "They weren't getting the service they required."
Knowing "service is everything in this business," Vanthournout says Allstate quickly leveraged relationships with some of Peterbilt's other large dealer groups to develop a specialized support process that ensures Allstate customers experience responsive, attentive service at all times.
And the company's commitment to its customers goes well beyond managing breakdowns.
Nearly a decade ago Allstate launched PeterbiltParts.com, one of the most comprehensive Peterbilt, Paccar and TRP parts houses on the internet, and around that same time the company supplemented its online push with its own parts warehouse. The moves were viewed as radical at the time but have proven to be prescient in the time of coronavirus.
Vanthournout says all too often today's parts customer isn't willing to wait for a distributor to special order a part. That's doubly true in a pandemic, when so many loads absolutely must arrive on time. With 30 million parts in its warehouse, Allstate rarely if ever cannot immediately service a customer's parts need, Vanthournout says.
"If you don't have it or you don't sell it, a customer is going to go right on to someone else who does," he says.
Yet to fully understand Allstate Peterbilt, Vanthournout says its best to look inside the business. It is the company's internal culture that makes its corporate initiatives work and has made it such a pillar in both the Peterbilt network and the communities it serves.
Allstate Peterbilt hires on attitude, aptitude and personality, Vanthournout says. Few employees exit the business from the same roles they entered (and mostly through retirement).
"When we hire, we don't hire people for a job," he says. "We tell them, 'This is your job today but here's where your career path can take you.'"
And it is that long-haul mentality that empowers employees, both in responding to customer needs and suggesting community involvement. Regarding the latter, Allstate Peterbilt supports more than two dozen organizations and is active in trucking associations across the Great Plains.
"Like we do with our customers, we will ask [our communities] what they are looking for and if there is a problem we can help them solve," Vanthournout says.
Sours: https://www.truckpartsandservice.com/successful-dealer-award/article/14991705/2020-successful-dealer-award-finalist-allstate-peterbilt
Truck Sales, Leasing, & Rental: Allstate Peterbilt Group is a factory-authorized dealership for new Peterbilt, Hino, and Kalmar Ottawa truck brands. We have hundreds of brand new and used trucks available for purchase. Or, if you need a custom-built work truck, we have commercial or vocational experts that will order exactly what is required. You can also Lease and Rent a truck for short or long term needs. We are here and ready to help you get the truck(s) you need to keep your business rolling.
Finance: In addition to finding trucks, we offer financing for truck and/or trailer purchases and even major service needs. We will provide you with a fair rate and flexible terms to fit your budget.
Service: We offer in-shop service with 175+ fully-equipped service bays. Or, we can bring the service to you with one of our 30+ full-service mobile trucks - covering almost 250,000 square miles across the Upper Midwest.
Truck & Trailer Parts: We've got you covered with over 50,000 part SKUs from 800 manufacturers and free local delivery.
At every one of our dealerships, in every facet of our business, you will find friendly, well-trained, customer-focused people dedicated to giving our customers every advantage...every day. Our goal is finding solutions to keep your business rolling...and we do it well!
Sours: https://www.allstatepeterbilt.com/
Allstate Peterbilt Group Employee Reviews
Lack of Management, and directions
2nd Shift Supervisor (Former Employee) - Eagan, MN - July 21, 2021
I worked for this company for over 18 months. There is no training guide, book, leader. Nothing that helps you make sure that you are doing your job correctly. The only way you find out if your doing your job right is when you mess up. I never had any verbal or physical warnings working for this company. Yet im released due to lack of training. They want the result of completion but pass the baton to some one else. They will tell you what you like to hear just to keep you happy for the moment. If your there to get a check cool, dont go above and beyond to do anything as it will never het acknowledge. I was thrown into a work environment with no training, nobody to show me how yo do my job right. As everyone leaves at 430 to go home. Theres no handbook to help guide you in any direction. You can ask the same question to everyone on how to do something and you'll get a different answer from each person because training goes off of what the other person said. Again if your there to make a couple bucks cool, if you want advancement, i wouldnt waste the time or energy. People who sit in nice air conditioned offices dont care about you or the next person.
Cons
No appreciation for the warehouse workers and drivers
Sours: https://www.indeed.com/cmp/Allstate-Peterbilt-Group/reviews
Peterbilt allstate
The Allstate Peterbilt Group announced the opening of two new dealerships, one in Mankato, Minn. and one in Youngstown, Ohio. The additions bring the total number of dealerships for the Allstate Peterbilt Group to 16. The dealership operates stores in Minnesota, North Dakota, South Dakota, Wisconsin and Ohio.
Allstate Peterbilt of Mankato is a full-service dealership offering sales, parts and service inside of a new Peterbilt protoype facility. "We are thrilled with the way that our store in Mankato turned out." says John Meuwissen, director of parts for Allstate Peterbilt Group. "Our goal was to open a state-of- the-art facility in an ideal location for our customers, and we accomplished both of those things." Allstate Peterbilt of Mankato is located at 2265 Howard Drive West, just off Highway 14 at the Lookout Drive exit. Hours of operation are Monday through Friday from 7 a.m. to 7 p.m. and Saturday from 8 a.m. to noon.
Allstate Peterbillt – Ford of Youngstown is a full-service dealership offering sales, parts and service for both Ford and Peterbilt. The Allstate group purchased West Gate Ford Truck sales in late 2011, bringing in the Peterbilt franchise to go along with the Ford brand that has been sold and serviced at 3680 LeHarps Road in Youngstown for the past 37 years. This facility has 25 service bays and sits on eight acres. Peterbilt – Ford of Youngstown can be reached at 800-634-7482 and is open from 7 a.m. to 12 a.m. Monday through Friday and Saturday from 8 a.m. to 12 p.m.
Sours: https://www.ccjdigital.com/business/article/14923882/allstate-peterbilt-group-opens-two-new-dealerships
.
Similar news:
.
447
448
449
450
451