Introduction
The Mercedes GLE is one of the German company's most luxurious products; a large five-seat SUV that comes with an array of powerful drivetrain options – these include petrol and diesel power, and also a plug-in hybrid electric vehicle (PHEV). All GLEs have automatic transmissions and 4Matic all-wheel drive is standard across the board. Most GLEs will be used exclusively on tarmac, but there is an Off-Road Package for the diesels that gives the Mercedes genuine mud-plugging ability. The GLE competes in a tough class full of impressive cars, like the Audi Q7, Volvo XC90, and Land Rover Discovery.
| | | |
| --- | --- | --- |
| Body Style: SUV         | Seats: 5               | MRP from £51,245 - £96,950  |
Did you know? This is the artist formerly known as the ML, the new GLE nameplate coming into effect in 2015, during the midlife facelift.
Verdict | Design | Interior | Technology | Performance | Safety | Specs | Running Costs | Pricing
Verdict
5.0/10
The GLE is a middling option in the premium SUV class - desirable but ultimately not as good as some rivals, including the Audi Q7 and Volvo XC90, which both offer seven seats and better emissions. The GLE is a tech-laden, safety-conscious machine that focuses on comfort ahead of dynamic acuity, despite the presence of not one but two AMG models in the range. There's plenty still to recommend about this SUV – but the inability to have seven seats, even as a cost option, could put some potential buyers off the big Merc.
Design
⠀⠀⠀⠀⠀⠀⠀⠀⠀⠀6/10
Comfort
⠀⠀⠀⠀⠀⠀⠀⠀⠀⠀7/10
Technology & Connectivity
⠀⠀⠀⠀⠀⠀⠀⠀⠀⠀7/10
Performance & Handling
⠀⠀⠀⠀⠀⠀⠀⠀⠀⠀7/10
Safety
⠀⠀⠀⠀⠀⠀⠀⠀⠀⠀9/10
Spec & Trim Levels
⠀⠀⠀⠀⠀⠀⠀⠀⠀⠀9/10
Fuel Economy
⠀⠀⠀⠀⠀⠀⠀⠀⠀⠀4/10
Pricing
⠀⠀⠀⠀⠀⠀⠀⠀⠀⠀5/10
We Like
Powerful engines
Spacious cabin
Refined drive
We Don't Like
Feeling its age
No seven-seat option
Hybrid has compromised boot
Verdict | Design | Interior | Technology | Performance | Safety | Specs | Running Costs | Pricing
Design
⠀⠀⠀⠀⠀⠀⠀⠀⠀⠀6/10
The lineage back to the 1997 ML is nowhere more evident than in the GLE's most distinguishing feature: the forward-raked C-pillar ahead of the boot. This will be a divisive characteristic for many, and while it's all well and good paying tribute to your brand heritage, sometimes it's worth striking out on a new design path – that C-pillar seems to date the GLE, which otherwise is an elegantly inoffensive vehicle. It's not as sleek to behold as the smaller Mercedes GLC, but then it's also not as gargantuan as the GLS. Like many Benzes, the GLE looks particularly good in AMG Line or even full-on AMG specification, with alloy wheels of 20- or 21 inches filling the arches convincingly.
Verdict | Design | Interior | Technology | Performance | Safety | Specs | Running Costs | Pricing
Comfort
⠀⠀⠀⠀⠀⠀⠀⠀⠀⠀7/10
Mercedes tidied up the cabin in the transition from ML to GLE in 2015, which saw a neater integration of the dashboard's eight-inch colour display screen. The Benz off-roader might lack the swish TFT instrument clusters of rivals, but everything feels solidly constructed and hewn from quality materials. All models get at least Artico man-made leather – which is decent enough – with heated seats in the front, while the two most opulent models have Nappa leather with heated seats front and rear. Furthermore, there's an acre of room for five people on board.
Practicality
While the steering column manually moves for reach and rake, all GLEs have electrically adjustable seats with lumbar support. You can add a memory function with electric column as an option on the AMG Line and AMG 43 cars, but that feature is standard on the Designo Line and AMG 63 S variants. Stowage areas are plentiful and capacious on the GLE, while the doors swing wide to make access easy.
The boot is generous on the GLE, holding 690 litres with all seats in place and a colossal 2,010 litres with the 60:40 split rear backrests folded down – all models get the Easy-Pack powered tailgate and a wide boot aperture with a low loading lip. A shame, then, that the GLE 500 e PHEV has a bizarre, trapezoidal 'mountain' effect to its smaller 480- to 1,800-litre boot floor, caused by the battery pack lurking beneath. And, of course, you don't get the 40/20/40 split seats of plenty of rivals, nor the collapsible sixth and seventh seats in the boot. So while the GLE is a roomy SUV, it is far from the most practical in its class. 
Verdict | Design | Interior | Technology | Performance | Safety | Specs | Running Costs | Pricing
Technology & Connectivity
⠀⠀⠀⠀⠀⠀⠀⠀⠀⠀7/10
As one of Mercedes' plusher models, the GLE gets certain items as standard equipment that would be optional extras elsewhere in the fleet, in order to make it feel worth the considerable outlay. The full Comand Online infotainment, with hard-disk drive-based 3D satnav mapping, is thrown in, while all cars also benefit from Bluetooth, DAB, Mercedes Me connectivity services, and smartphone integration with Apple CarPlay support, among more. The AMG 43 and AMG 63 models also feature a fantastic 830-watt, 14-speaker Harman Kardon surround sound system as standard. It's just a shame that this system - while fully specced as standard - is not the easiest to use, being almost too generous with control methods. In the end, the voice control is too hit-and-miss, and the touch-sensitive pad too fiddly, so you end up resorting to the conventional rotary dial. Even then, at times it's hard to figure out where some obvious menu settings are hidden. 
But don't stop there. On the options list is a monumental Bang & Olufsen BeoPlay 1,400-watt system with twin illuminated tweeter lenses; it's dear, but also extraordinary. Go the whole hog and add the Rear Seat Entertainment bundle – DVD player, twin eight-inch displays integrated into the front-seat head restraints, and two sets of Kleer wireless headphones – and you'll end up with an SUV that's unsurpassed for in-car entertainment.
Verdict | Design | Interior | Technology | Performance | Safety | Specs | Running Costs | Pricing
Performance & Handling
⠀⠀⠀⠀⠀⠀⠀⠀⠀⠀7/10
There's a particular emphasis on comfort in the GLE family, a fact that crystallises when you note that Airmatic air suspension is standard on all cars bar the Night Edition – and even then, the Dynamic Package adds it, along with 21-inch AMG alloys, for less than two grand. The Active Curve System, which has anti-roll bars that lean the GLE into bends to prevent wallow and lurch during cornering, is an option on all cars bar the AMG 63 S, where it's standard fit.
The GLE isn't particularly bad in the handling stakes, but it won't ever match up to the likes of the Range Rover Sport, Porsche Cayenne, or even the ageing BMW X5 for driver thrills. The steering is too remote and the chassis too inert for it to ever really entertain. Even the thunderous AMG 63 S can't overcome the elderly underpinnings of the GLE, instead resorting to offering more in terms of straight-line pace and acoustic drama.
Still, the comfort levels are very good, as is the GLE's general refinement. And the drivetrains suit it to a tee. The only slight disappointment is the four-cylinder, twin-turbo 2.1 diesel in the 250 d. It's powerful enough, with 204hp and 369lb ft, to move 2,165kg of Mercedes SUV from 0-62mph in 8.6 seconds and on to a top speed of 130mph, but this engine is being superseded by a quieter, smoother 2.0-litre diesel elsewhere in the Mercedes line-up, and it shows its age.
The real peach is the 3.0-litre V6 turbodiesel in the 350 d (258hp, 458lb ft, 0-62mph in 7.1 seconds, 140mph), but the GLE 500 e is also extremely impressive. It mates a 3.0-litre turbocharged V6 petrol engine, of 333hp and 354lb ft, to an electric motor with 116hp and 251lb ft. System maximums are 442hp and 480lb ft, resulting in 0-62mph in 5.3 seconds and making it one of the most potent electrified SUVs of its type.
There are also two Mercedes-AMG products: the 3.0-litre, V6 biturbo GLE 43, with 367hp, 384lb ft and a 0-62mph time of 5.7 seconds; or the full-on daddy, the GLE 63 S, with a twin-turbo, 5.5-litre V8 making 585hp and 561lb ft. This is enough to launch the 2,345kg 63 S from 0-62mph in just 4.2 seconds and on to a limited top speed of 155mph… although an optional AMG Driver's Package lifts that to 175mph.
All models are four-wheel drive, while the diesels and the AMG 43 send their power to all corners via a super-slick nine-speed auto. The 500 e has the old '7G-Tronic' seven-speed auto, while the 63 S has its own AMG Speedshift Multi-Clutch Technology 7G-Tronic unit.
The Off-Road Package for the diesels brings in a number of useful items (including, but not limited to, a 100 percent locking centre differential, underbody protection, Airmatic suspension, an additional 'Off-Road+' mode in the Dynamic Select system, and a low-range gearbox) that really do make the Mercedes incredibly capable over rough terrain. This option also improves the GLE's 500mm wading depth to up to 600mm.
The GLE is a good tow car. Go for the 350 d that we'd recommend, anyway, and you can pull up to 3500kg - the same as a Land Rover Discovery will manage. 
Recommended engine: 350 d 4Matic AMG Line
| | |
| --- | --- |
| 0-62 MPH | 7.1 seconds |
| Fuel economy | 42.8mpg |
| Emissions | 179g/km |
Verdict | Design | Interior | Technology | Performance | Safety | Specs | Running Costs | Pricing
Safety
⠀⠀⠀⠀⠀⠀⠀⠀⠀⠀9/10
The Mercedes GLE has a five-star Euro NCAP rating, garnered in 2012 as an ML, and it's easy to see why. All the items you'd expect to be standard equipment are there, such as Active Brake Assist, an Active Bonnet, Adaptive Brake with Hold function and Hill-Start Assist, six airbags, Attention Assist, twin ISOFIX mounting points in the rear, Pre-Safe anticipatory safety, and a tyre-pressure monitoring system.
But then it adds other impressive factory-fit items across the board, such as Crosswind Assist (which uses targeted braking to stop the car veering in heavy gusts of wind), Traffic Sign Assist, and Four-wheel Electronic Traction System (4ETS). All models also come with the LED Intelligent Light System for the headlights with Adaptive High-beam Assist Plus.
The only safety option is the Driving Assistance Plus Package, comprising Active Blind Spot Assist, Active Brake Assistant with cross-traffic function, Active Lane Keeping Assist, Distronic radar cruise control with Steering Pilot, and Pre-Safe Plus. The only disappointment is that the Merc doesn't get a driver's knee airbag.
Verdict | Design | Interior | Technology | Performance | Safety | Specs | Running Costs | Pricing
Spec & Trim Levels
⠀⠀⠀⠀⠀⠀⠀⠀⠀⠀9/10
Colours
Metallic and solid paints are standard equipment on all GLEs, with only two special metallic options – Designo Diamond White Bright and Designo Hyacinth Red Bright – representing the cost finishes. Otherwise, select from the sole flat, Polar White, or the metallic shades of Obsidian Black, Brilliant Blue, Iridium Silver, Diamond Silver, Citrine Brown, Selenite Grey, or Cavansite Blue.
Trim Levels
The 250 d, 350 d and 500 e are only available in Night Edition trim, which includes a hefty kit list groaning under the weight of 20-inch alloy wheels, active LED headlights, heated leather sports seats, active park assist, and keyless entry and go. The only options you're likely to want are the panoramic glass sunroof and that adaptive air suspension. The AMG 43 and 63 S have their own comprehensive specification that includes the air suspensions and - on the 63 S - even the sunroof. 
Size and Dimensions
Despite the lack of seven seats, this is still a huge SUV. It measures 1,935mm at its widest, excluding the door mirrors.
| | |
| --- | --- |
| Length | 4,819mm |
| Width | 2,141mm (including door mirrors) |
| Height | 1,796mm |
| Max towing weight unbraked - braked | 750kg - 3500kg |
Verdict | Design | Interior | Technology | Performance | Safety | Specs | Running Costs | Pricing
Fuel Economy
⠀⠀⠀⠀⠀⠀⠀⠀⠀⠀4/10
Although the powerful V6 GLE 500 e looks to have deeply impressive numbers, as modern SUV PHEVs go it's some way behind the BMW X5 xDrive40e or Volvo XC90 T8 Twin-Engine. Such performance is nice for driving, but not so beneficial for taxation purposes – in theory, the 500 e can do 76.4mpg with 74g/km, although in reality it'll be a long way off either of these numbers; it also only has an EV range of 18.5 miles. Benefit-in-Kind (BIK) is rated at 17 percent, which is good for a luxury SUV, but fair to middling for a PHEV.
None of the other GLEs can return anything beyond 48mpg and the 63 S, with 23.9mpg, is particularly profligate. BIK for the rest of the range is essentially the highest 37 percent, except on the 250 d (33 percent), while insurance groups are between 41 and 50. An Audi Q7, BMW X5 or Volvo XC90 will be more efficient and are likely to hold their value better, too. 
Reliability and servicing
The engines used in the GLE are reliable enough and Mercedes has long since come out of its late 20th-century build quality slump. The three-year, unlimited-mileage warranty is offered and there are servicing plans with low monthly costs too. The 500 e has a separate six-year, 62,000-mile warranty on the battery pack, electric motor, and its power electronics.
| | |
| --- | --- |
| Petrol models | No fixed servicing schedule – Assyst variable maintenance plan. |
| Diesel/hybrid models | No fixed servicing schedule – Assyst variable maintenance plan. |
Verdict | Design | Interior | Technology | Performance | Safety | Specs | Running Costs | Pricing
Pricing
⠀⠀⠀⠀⠀⠀⠀⠀⠀⠀5/10
As a large Mercedes SUV, affordable is not the first word you'd apply to the GLE. It's pricier than the Volvo XC90 and Audi Q7 ranges, although it has a wider choice of engines than either of those rivals. The thing is, only three models (all diesels) are sub-£60k, while the Mercedes-AMG GLE 63 S is as near as makes no difference £100,000. Watch out for Designo Line trim – desirable it may be, in terms of the luxuries it affords, but it's a serious price hike over an AMG Line model with the same engine; we're talking in the order of £9,300.
Verdict | Design | Interior | Technology | Performance | Safety | Specs | Running Costs | Pricing
Recommendations
| | |
| --- | --- |
| Company Car Buyer | With CO2 as low as 74g/km, economy of 76.4mpg, and available in at least AMG Line spec, the 500 e PHEV is the business winner. |
| Car Enthusiast | It's hard to ignore the allure of an AMG-fettled V8 and while no GLE is slow, the 585hp 63 S is a proper monster. |
| Cost Conscious | This is not a cost-conscious kind of car, but the 250 d Night Edition is the cheapest model and is heaving with standard kit and luxury feel.  |
Rivals
| | |
| --- | --- |
| Audi Q7 | Strong diesels, there's an e-tron hybrid, and a storming SQ7 performance model – plus most versions have seven seats as standard. |
| BMW X5 | Due for replacement, but still drives well, plus has a seven-seat option… as well as an 'M' performance rival for the GLE 63 S. |
| Lexus RX | Unusual, origami appearance and hybrid running gear make the RX an intriguing alternative, although the GLE is better. |
| Porsche Cayenne | Probably still the best-handling SUV of this sort of size, although – despite numerous iterations – it remains a challenging-looking vehicle. |
| Volvo XC90 | Only uses four-cylinder engines, but don't let that put you off; seven-seat Swede is a magnificent big SUV and more modern than the GLE. |
Sours: https://uk.motor1.com/reviews/139211/2015-mercedes-benz-gle-review/
Mercedes GLE 2015 review
Overall, the GLE updates improve on the outgoing ML, with more speed, tech, style and efficiency. However, it's not without its flaws. The ride is unsettled on poorer surfaces, and in 250d form the engine still feels flat. A new nine-speed auto improves the overall experience, but next to its main rival – the BMW X5 – the GLE isn't as fast, as efficient or as good value for money.
Following hot on the heels of the new GLE Coupe that debuts Mercedes' latest SUV naming structure, this is the GLE 4x4. It's more of a straight-up off-roader that's actually a heavy facelift of the old ML model, but with Merc's new fresh family design, it's more stylish than ever.
The GLE now gets a similar front-end look to its Coupe counterpart and other models in the range, so there's a more swept-back appearance to the car than its square predecessor. Merc's huge grille sits pride of place above two big front air dams and houses the oversized three-pointed star logo.
At the back the changes are more subtle; the old ML's roofline has been carried over so the most notable alterations are to the taillights and a slight bumper redesign. It's a smart makeover that brings the car bang up to date. Sharing its interior design with the GLE Coupe, there's also lots of tech on offer even in the entry-level 250d Sport model, including a bigger, clearer infotainment screen compared to the old ML.
The 250d's 201bhp 2.1-litre turbodiesel takes a while to get going, though. There's just enough shove available thanks to the 500Nm of torque coming in from 1,600rpm, which gives good low-down response for around town driving. The 0-62mph sprint takes 8.6 seconds, but on more open, faster roads you have to rev the engine hard. The smooth nine-speed auto shuffles gears around well to make the most of what the GLE has to offer, however, it's not the nicest sounding unit – the 250d in the old ML pumped out an agricultural diesel clatter and the GLE isn't much of an improvement.
If you want more power (and less noise), there's also the same, sweet 350d V6 diesel from the GLE Coupe, as well as a GLE 500e hybrid and the snarling AMG GLE 63 S super-SUV at the top of the range. Be warned, there's one real drawback with the hybrid – the battery pack eats into boot space significantly, dropping the GLE's load bay from a sizeable 690 litres to just 480 litres. Even Mercedes' new GLC SUV in the class below has more luggage room.
Stick with the non-hybrid models and the GLE should be easier to live with. Prices start from £49,280 for the 250d – although it can't match the 500e's 76.4mpg on paper, returning 47.9mpg and 155g/km CO2 it's the next best when it comes to efficiency. However, for around £400 less you can get a BMW X5 with a more powerful and equally efficient 3.0-litre turbodiesel engine.
It might make the Mercedes look a little pricey, but at least the GLE does come with plenty of kit. Merc's Dynamic Select switchable driving mode system, a reversing camera, power tailgate, LED headlights, heated seats, keyless go, climate control, sat-nav, Bluetooth and DAB all come as standard.
There are a number of extras you can add, too, including an Entertainment package that brings TVs in the rear seats, and an Off-road package that gives an extra off-road+ driving mode, a low-range gearbox and a locking centre differential for extra grip on lose surfaces. There's also a Dynamic pack (not available on Sport models), which adds adaptive Airmatic suspension, replacing the standard steel springs on the base 250d.
For a premium SUV the car has plenty of all-terrain ability, and with the optional off-road pack there are selectable ride heights to increase ground clearance. Low-range and hill descent control complete the raft of electronics to keep you on the move when the going gets tough.
It's unlikely that the GLE will stray too far away from the tarmac, though. On the road is where it'll spend most of the time. We tried the car on the adaptive suspension and in Comfort the ride is settled, helped by the smaller 19-inch wheels and taller tyres. However, as with the old ML, it's still on the firm side.
Ramp things up to Sport and, like the GLE Coupe, the regular 4x4 gets even firmer – it impacts on ride quality, but if you're after more control the suspension ties down the GLE's considerable 2,150kg bulk more effectively, reducing roll. The steering is light – even in Sport – but it means lots of easy manoeuvrability.
The GLE's updated styling is the main thrust of the new car, though – and it's a big improvement here. With the new nine-speed automatic transmission, the engine range is better than ever, but it's the 350d that's still the sweet spot.
Sours: https://www.autoexpress.co.uk/mercedes/gle/91914/mercedes-gle-2015-review
Mercedes-Benz GLE [2015-2020]

Mercedes-Benz GLE [2015-2020] is a SUV with the last recorded price of ₹ 67.15 - 78.18 Lakh. It is available in 3 variants, 1 engine option. Other key specifications of the GLE [2015-2020] include a Ground Clearance of 202 mm, Kerb Weight of 2150 kg and Bootspace of 690 litres. The GLE [2015-2020] is available in 6 colours.
CarWale's Take
Good Things

Feature-rich with loads of safety equipment.
Comfortable 5-seat luxury SUV.
Fine exterior design.

Could be Better

Performance isn't on par with the BMW X5.
Cabin design looks dated.
Handling not as accomplished as some rivals.
GLE [2015-2020] Verdict
Frankly, if you're looking for a comfortable 5-seat luxury SUV the GLE makes a lot of sense. On the flip side, the cabin though great on quality looks a bit old as compared to the BMW and its performance and handling are not a match to the mighty X5 too.
Read More
GLE [2015-2020] Review
The new Mercedes-Benz GLE. The name might suggest it is a new vehicle, but in reality it is a mid-life update of the ML-Class with the badging as per the company's new nomenclature. In terms of platform, architecture and product positioning nothing has changed; although it is more than just a name change with the new face and new nine-speed gearbox.
What is it?

The new Mercedes-Benz GLE. The name might suggest it is a new vehicle, but in reality it is a mid-life update of the ML-Class with the badging as per the company's new nomenclature. In terms of platform, architecture and product positioning nothing has changed; although it is more than just a name change with the new face and new nine-speed gearbox.
It looks different from the outgoing ML and just like all the new Mercs with the family face. While I am not a big fan of this design philosophy, it works for the GLE as the ML wasn't such a nice looking car. Almost all the elements are typical to the Mercedes range, like the boomerang-shaped LED DRLs, bold creases on the bonnet, horizontal chrome grille with extra-large Mercedes logo and the thick waist and shoulder lines.

Even the rear section blends in better with the rest of the design, now that the glass behind the C-pillar is segregated from the windshield. The tail lamps get LED light guides, but the rest of it is untouched, including the tail pipes that are part of the rear bumper. Though the overall proportions are similar, the GLE with a new design looks stout and shorter than the ML.
How is it on the inside?
Compared to the ML, nothing much has changed inside either, just that the integrated small screen for the music system has been replaced by the tablet-like LCD screen. The COMAND system has been updated and gets the touch pad, apart from the standard interface. The top-spec GLE gets surround camera, navigation, wooden inserts for the dashboard, three shades of ambient lights, six airbags and rest of the electronic safety net.

The cabin is spacious, both the front and the rear occupants have plenty of headroom and knee room, plus the 690-litre boot can gobble up plenty of luggage. The cabin looks dated, it doesn't get the new layout that we have seen in the S-Class, C-Class and the other new models, nevertheless it still looks like a nice place.
How does it drive?
Mercedes has ditched the seven-speed 7G-Tronic transmission for the new nine-speed 9G-Tronic transmission, in the GLE. This is the only model in the Mercedes India range to use the new transmission. It however uses the same set of engines – the 2.2-litre four-cylinder diesel putting out 204bhp and 500Nm and the bigger 3.0-litre V6 delivering 258bhp and 600Nm.

We drove the GLE350d with the V6 engine for the first drive. There is clutter in the cabin, muted to a large extent, but still on the higher side for a premium car. The expectations from this segment are pretty high and the GLE on most parts does stand good. The gearbox is decently quick, shifting around 1,600rpm for maximum economy in comfort mode. Of course, the shift points alter with throttle input and a hard foot on the accelerator will take the car to its red line of 4,300rpm. The gear shifts become quicker in the Sport mode, with pedal shifter for more control. The nine ratios on the other hand have taken the stress off the engine. The GLE does 100kmph at around 1,300rpm and even at best of cruising speeds, remains under 2,000rpm.
Along with the gearbox, the car now gets driving modes that alter engine performance, steering and suspension response, two of which are for snow / slippery conditions and off-road driving. The Comfort mode as expected keeps the ride comfortable, steering light and easy and performance slightly docile. The Sports mode on the other hand offers best of performance, taking the car from standstill to 100kmph in 8 seconds. The off-road setting first increases the ride height to tackle the obstacles, plus slows down throttle response. There is an individual mode as well that allows you to manually adjust engine, steering and suspension settings.

The ride even in the comfort mode is firm, though the GLE manages low speed bumps extremely well. There is body roll; slightly less in the Sports mode, but still there is no way of getting around physics in an SUV that weighs close to 2.2 tonnes. There is understeer, and one can feel the weight going around the bends. The most noticeable difference in the Sport mode is the steering, it becomes so heavy that it tires you out soon and it isn't absolutely precise.
For efficiency conscious folks, the car certainly delivers with the extra ratios. Plus it has the grunt to comfortably cruise on the highways with the V6 diesel engine. As for the overall performance, the GLE will do everything that is expected from a premium SUV, both in the city and on the highway, also it can be a decent off-roader with the ground clearance and the electronics. However, the performance of the GLE doesn't surprise you in any manner, something that people expect in this segment.
Why should I buy one?

The GLE is a perfect premium family SUV. Large, good looking, intimidating on roads and comfortable, with enough space both in the cabin and in the boot. At Rs 69.90 lakh, it is about Rs 2 lakh more than the ML, plus since it is not a CBU a lot of features cost extra money.
There is also the GLE 250d, which has a smaller engine but also costs almost Rs 11 lakh less than the 350d.
Where does it fit it?

The GLE 350d costs as much as the five-seater version of the X5, which is a slightly larger car. Then there are also the Volvo XC90 and the Audi Q7 with seven seats, the Volvo base version actually costs less, while the Q7 is just Rs 3 lakh more. The GLE definitely has a charm of its own, but do look at the options before taking the final call.
Pictures: Kapil Angane
Full Review
Sours: https://www.carwale.com/mercedes-benz-cars/gle-2015-2020/
Mercedes-Benz GLE 450 2019 Review Indonesia - OtoDriver
Mercedes-Benz GLE 2015-2020
Key Specs of Mercedes-Benz GLE 2015-2020
| | |
| --- | --- |
| Mileage (upto) | 17.9 kmpl |
| Engine (upto) | 2996 cc |
| BHP | 384.87 |
| Transmission | Automatic |
| Boot Space | 690-litres |
| Airbags | yes |
Specs and Features
Recommended Used Cars in New Delhi
Volkswagen Ameo

Rs3,90,000

201746,846 KmPetrol

Schedule Test Drive

Maruti Baleno

Rs5,60,000

201815,295 KmPetrol

Schedule Test Drive

Volkswagen Polo

Rs5,37,500

20198,559 KmPetrol

Schedule Test Drive

Maruti Swift

Rs5,65,000

201847,393 KmPetrol

Schedule Test Drive

Tata Tiago

Rs5,40,500

20206,947 KmPetrol

Schedule Test Drive

Maruti Ciaz

Rs7,00,500

201768,634 KmPetrol

Schedule Test Drive

Hyundai Grand I10

Rs5,70,000

20208,509 KmPetrol

Schedule Test Drive

Maruti Swift Dzire

Rs4,56,500

201588,285 KmDiesel

Schedule Test Drive
Used Mercedes-Benz GLE 2015-2020 Cars in New Delhi
Explore Price of GLE 2015-2020 Alternatives
Ex-showroom price in New Delhi
All Version
Diesel Version
Petrol Version
Variant
Ex-Showroom Price
250d2143 cc, Automatic, Diesel, 17.9 kmplEXPIRED
Rs.67.15 Lakh*
350d2987 cc, Automatic, Diesel, 11.57 kmplEXPIRED
Rs.77.82 Lakh*
400 4MATIC2996 cc, Automatic, Petrol, 9.7 kmplEXPIRED
Rs.78.18 Lakh*
Mercedes-Benz GLE 450 AMG Coupe2996 cc, Automatic, Petrol, 8.9 kmplEXPIRED
Rs.89.65 Lakh*
Mercedes-Benz GLE Class AMG 43 Coupe Orange Art2996 cc, Automatic, Petrol, 8.9 kmplEXPIRED
Rs.1.03 Cr*
43 AMG Coupe2996 cc, Automatic, Petrol, 8.9 kmplEXPIRED
Rs.1.03 Cr*
View All Variants
Mercedes-Benz GLE 2015-2020 User Reviews
All (5)
Looks (2)
Comfort (2)
Mileage (1)
Interior (1)
Power (1)
Performance (1)
Safety (1)
The best or nothing!!!

It is the perfect combination of Luxury and Sports when you need it. Always shines out like a star in the crowd. Its all about the looks and technology what I love! Thank...Read More

By sidharth

On: Apr 13, 2019 | 92 Views

Mercedes-Benz, The Best There Is.

It?'s a nice car but the interior is not modern and it does not feel like of 20th century. Otherwise, the car is great with awesome power and great performance.

By bhanu

On: Mar 15, 2019 | 41 Views

Mercedes-Benz GLE Class

Mercedes-Benz GLE Class is really nice as it is a nice looking and luxury car. I want to purchase it and it is one of my dream cars.

By anmol

On: Feb 20, 2019 | 50 Views

Great Car.

1.Fantastic car.2. According to the prize, It is the best.3.mileage is better 4.Car safety is the best quality. 5. This car is very comfortable.

By bharat kumar

On: Jan 03, 2020 | 39 Views

Best car ever

Best car ever, this is a very stylish car with a lot of comfort.

By mohit

On: Jul 11, 2019 | 40 Views

View All GLE 2015-2020 Reviews
GLE 2015-2020 Reviews
GLE 2015-2020 Latest Update
Latest update: Mercedes-Benz has announced two diesel engine options for the new-gen GLE in Europe. We expect the carmaker to offer both the engines on the India-spec new-gen GLE too. The new GLE is expected to launch in India in 2019.
Mercedes-Benz has launched its GLE 450 AMG Coupe at a price tag of Rs. 86.4 lacs (Ex-showroom, Mumbai). This car will rival the fellow German BMW X6 and is a CBU import from MB's Tuscaloosa factory in America. Engine in this car is a petrol fueled 3.0-litre bi-turbo V6. This gives the car a power output of 362 bhp with a healthy 520 Nm of torque. The engine is mated to a G-tronic 9-speed automatic transmission with 4MATIC drive. The GLE SUV was previously available only with 2 diesel engines, but it too now gets a petrol engine and Mercedes-Benz has launched the GLE400 4MATIC at Rs 74.90 lakh (ex-showroom, Delhi). The GLE family in India now includes the GLE250d, GLE350d, GLE400 and GLE 450 AMG coupe.
Read More

Mercedes-Benz GLE 2015-2020 Images
GLE 2015-2020 Images


Mercedes-Benz GLE 2015-2020 News
Mercedes-Benz News
Questions & Answers
Does Mercedes Benz GLE have 360 ° camera and massage seats?
jamseem asked on 29 Nov 2019
Mercedes Benz GLE is equipped with 360 ° camera and Active multi-contour front s...
Read More
By Cardekho experts on 29 Nov 2019
AnswerView Answer
Is the Mercedes Benz GLE mounted on ladder frame?
ALIUDDIN asked on 22 Oct 2019
No, Mercedes Benz GLE is not equipped with ladder frame.
By Cardekho experts on 22 Oct 2019
AnswerView Answer
Which fuel is recommended in India for Mercedes Benz GLE AMG?
Bharat asked on 11 Sep 2019
The conventional fuel used in other cars is used in Mercedes Benz GLE also.
By Cardekho experts on 11 Sep 2019
AnswerView Answer
Mercedes Benz GLE 250D, any model change in 2019?
yugandhar asked on 28 Jul 2019
2019 Mercedes-Benz GLE is expected to get some updates including cosmetic and fe...
Read More
By Cardekho experts on 28 Jul 2019
AnswerView Answers (2)
View all Questions
Write your Comment on Mercedes-Benz GLE 2015-2020
Sours: https://www.cardekho.com/mercedes-benz/gle-2015-2020
Mercedes 2015 gle
2015 Mercedes-Benz GLE Class used cars for sale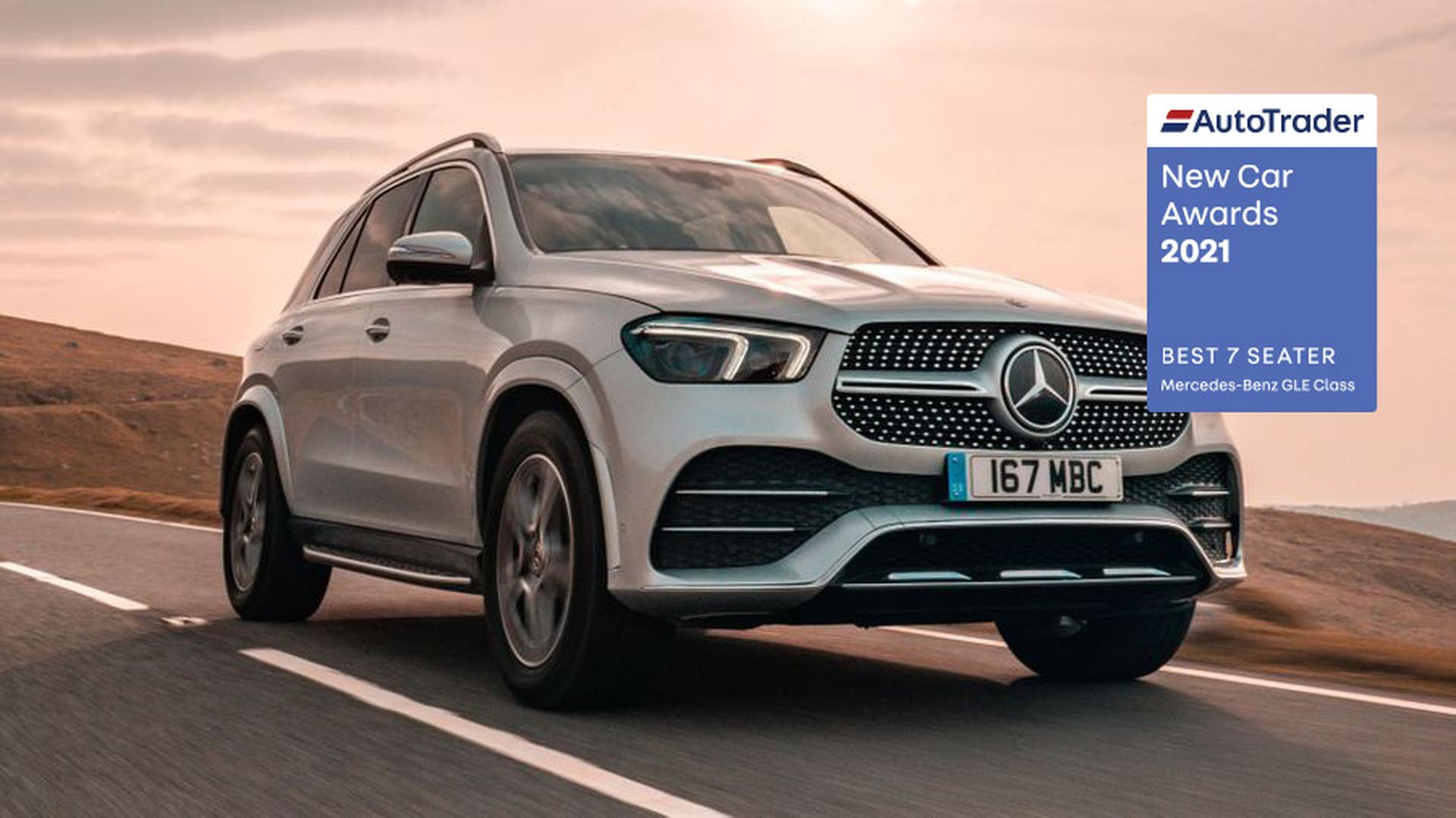 Search 792 cars
With 792 used 2015 Mercedes-Benz GLE Class cars available on Auto Trader, we have the largest range of cars for sale available across the UK.
Back to Mercedes-Benz range
Used
Brand new - in stock now
Be the first to own one of these cars. There's no need to wait - they're available right now
View more
RRP£78,855

£76,875

Save£1,980

Mercedes-Benz MERCEDES-BENZ GLE Mercedes-AMG 53 4MATIC+ 7 Seats 5dr

5 door Automatic SUV

BRAND NEW - IN STOCK

4

RRP£66,395

£60,490

Save£5,905

Mercedes-Benz Gle Class 2.0 GLE350de 31.2kWh AMG Line G-Tronic 4MATIC (s/s) 5dr

5 door Automatic Diesel Plug-in Hybrid SUV

BRAND NEW - IN STOCK

4

RRP£75,550

£68,443

Save£7,107

Mercedes-Benz Gle Class 2.9 GLE400d AMG Line (Premium Plus) G-Tronic 4MATIC (s/s) 5dr (7 Seat)

5 door Automatic Diesel SUV

BRAND NEW - IN STOCK

4

RRP£66,520

£65,876

Save£644

Mercedes-Benz MERCEDES-BENZ GLE 300 d 4MATIC AMG Line 5 seats 2.0 5dr

5 door Automatic Diesel SUV

BRAND NEW - IN STOCK
Leasing deals
These deals are based on terms of 8,000 miles, for a 36 month lease with a 6 months initial payment.
View more
The latest Mercedes-Benz GLE Class articles
View more
Your questions answered
Mercedes-Benz GLE Classs offer a top speed range between 130mph and 175mph, depending on the version.

Mercedes-Benz GLE Class on-the-road prices RRP from £72,215 and rises to around £125,770, depending on the version.

According to the official figures, the Mercedes-Benz GLE Class's fuel economy ranges between 19mpg and 314mpg.

The standard UK car tax rate is currently £145. You may also have to pay higher rates based on your car's emission levels . Learn more about car tax bands.
Sours: https://www.autotrader.co.uk/cars/mercedes-benz/gle-class/2015
Review Mercedes Benz GLE 2016 Indonesia
Used Mercedes-Benz GLE 2015 cars for sale
Motors.co.uk Limited (FRN 922774) is an Appointed Representative of Consumer Credit Compliance Limited who are authorised and regulated by the Financial Conduct Authority (FRN 631736).
The permissions of Consumer Credit Compliance Limited as a Principal firm allow Motors.co.uk Limited to undertake insurance distribution and credit broking. Motors.co.uk Limited act as a credit broker, not a lender. We will refer you to Carmoney Limited (FRN 674094) who pay us a fixed commission per paid out deal.
Motors.co.uk Limited, registered in England and Wales with number 05975777, 100 New Bridge Street, London, EC4V 6JA, UK
© Copyright 2000-2021 Motors.co.uk Limited. All rights reserved. VAT No. GB 345 7692 64
Contains OS data © Crown copyright and database rights 2021
Contains Royal Mail data © Royal Mail copyright and Database right 2021
Contains National Statistics data © Crown copyright and database right 2021

Sours: https://www.motors.co.uk/mercedes-benz/gle/year/2015/used-cars/
Now discussing:
Mercedes-Benz GLE 2015 Review
The change of name from ML to GLE for Mercedes-Benz's large luxury SUV might seem no big thing, but it is worth reflecting the badge has been around since the late 1990s.
Back in September 1997 the ML 320 launched here with a recommended retail price of $67,400. In September 2015, when the GLE arrives, the entry-point to the range will be the $86,900 250d. Not too bad, given inflation.
The swap to the GLE badge at what is really the mid-life facelift of the third-generation ML is driven by a desire at Benz to link the size of its various SUVs more closely with the equivalent passenger car. So GLE goes with E-Class, GLC with C-Class and so on.
While there are some subtle tweaks to exterior styling and interior presentation, including a new tablet-style media screen at the top of the centre stack, the basic fundamentals remain as they were, including most of the engines. This is a large five-seat wagon, with every model in the Australian range fitted with permanent 4MATIC all-wheel drive.
There are some important updates technically, including the swap to a nine-speed auto for the diesels and the addition of a multi-mode Dynamic Select system across the range.
There are pricing and equipment increases across the range as well, a we detailed here, while Michael Taylor's detailed product examination is here.
Coming along with the 250d are the 350d ($104,900), 400 ($109,900), 500 ($127,900) and the 430kW turbo-petrol V8 Mercedes-AMG GLE 63 S ($189,900).
But we are going to begin this drive review elsewhere, with the new plug-in petrol-electric hybrid GLE 500e. It doesn't go on-sale until December so Benz isn't announcing pricing yet. But expect it to be close to the GLE 500 V8.
The 500e claims average fuel consumption of just 3.3-3.7L/100km on the European NEDC cycle, with CO2 emissions of just 78-84 grams of CO2 per km. Impressively, it also claims a 0-100km/h dash of 5.3 seconds and a top speed of 245km/h.
Key elements of the drivetrain include a 3.0-litre twin-turbo, direct-injection V6 petrol engine, a seven-speed automatic transmission, an electric motor and an 8.7kWh lithium-ion battery pack.
When powered solely by the electric motor the 500e has a range of up to 30km and a top speed of 130km/h. Recuperative braking provides an energy boost, while the V6 is deactivated during the over-run phase to further save fuel.
Benz estimates recharging the battery from 20 per cent to 100 per cent via the socket can vary from as little as two hours to four hours depending on the power source.
A selector switch offers the driver four operating modes: Hybrid, where combustion and electric motivation run together or independently; all-electric E-Mode; E-Save, which preserves battery power; and Charge, where the battery is replenished when driving or stationary. The latter mode comes at a substantial fuel economy cost though.
There's also the clever ability for the energy consumption to be linked with the satellite-navigation system, so the route is analysed and the most appropriate power source used at the most appropriate time. For instance, using electrical power uphill, then recharging on the way down with the assistance of the combustion engine.
The story is not all upside of course. The battery pack eats into boot space, reducing it from 690 litres with the rear seat in place and 2010 litres as a two-seater, to 480 litres and 1800 litres. There is also added weight to contend with, the 500e hitting the scales at a porcine 2465kg. That's even heavier than Porsche's Cayenne plug-in and 350kg more than the GLE 250d.
Our drive of the 500e was in the best possible environment to show off its EV capabilities; a mostly flat or downhill run at moderate speeds, requiring little throttle pressure. After 32km we had averaged just 2.9L/100km according to the trip computer.  In less optimal circumstances – as we have seen with the Cayenne – the battery will deplete pretty quickly and the combustion engine will dominate.
Speaking of which, the V6 certainly had decent performance when the throttle was prodded, although a slight vibration around 1500rpm was noted. There was also the occasional tendency for a jolt from the transmission under acceleration.
From the 500e it was on to the turbo-petrol V6-powered GLE 400 fitted with the optional Off-Road Engineering package. This will be available in Australia, but it won't be cheap as it includes low-range gearing, up to 90mm of ride height adjustment via air springs, a specific stability control tune, strengthened differentials and under-body protection. It also adds an additional 'off-road+' mode to Dynamic Select.
Rolling on General Tyre off-road rubber, the 400 behaved itself impressively, clambering up muddy hills with different wheels alternately spinning, clamping and gripping and – with the aid of hill descent control – navigating steep drops with feet off the pedals.
If you must take your $100,000-plus SUV off-road then it seems the GLE is capable enough. It also means it has a talent BMW doesn't bother to offer with the X5, or Audi with the Q7.
Our final GLE experience was in the turbo-diesel V6-powered 350d, which will most likely be the biggest seller in the range. It was quiet and refined, with a spacious and well-appointed cabin, including comfortable seating and good storage capacity. All fundamentally familiar in other words.
And a good reminder of the reasons for the ML's enduring popularity in Australia and why the transition to GLE hasn't brought radical change.
2015 Mercedes-Benz GLE 500 e pricing and specifications:
Price: TBC
Engine: 3.0-litre V6 turbo-petrol/electric
Output: 245kW/480Nm (V6), 85kW/340Nm (electric motor), 325kW/650Nm (combined)
Transmission: Seven-speed automatic
Fuel: 3.3-3.7L/100km (NEDC)
CO2: 78-84g/km (NEDC)
Safety rating: Not tested
Also consider:
Audi Q7 e-tron TDI (due 2016)
BMW X5 xDrive 40e (due 2016)
Porsche Cayenne S E-Hybrid (priced from $140,800)
Sponsored & Advertorial Content
In some cases, www.carsales.com.au will work with advertisers to bring you relevant content that has been made possible by advertisers and their partners. These Ads will be marked 'Sponsored'. www.carsales.com.au has reviewed the content to ensure it is relevant. Learn More


Disclaimer
In most cases, www.carsales.com.au attends new vehicle launches at the invitation and expense of vehicle manufacturers and/or distributors.
Editorial prices shown are a "price guide" only, based on information provided to us by the manufacturer. Pricing guide current at the time of writing editorial. When purchasing a vehicle, always confirm the single figure price with the seller of an actual vehicle and/or accessory.
If the price does not contain the notation that it is "Drive Away No More to Pay", the price may not include additional costs, such as stamp duty and other government charges.
Opinions expressed with www.carsales.com.au editorial material are those of the writer and not necessarily Carsales.com Ltd, motoring.com.au editorial staff and contributors attend overseas and local events as guests of manufacturers and importers.
for further information, see our Terms & Conditions.

Sours: https://www.carsales.com.au/editorial/details/mercedes-benz-gle-2015-review-52034/
409
410
411
412
413