What is the Best Mountain Bike Magazine?
​With so many publications competing for your attention,​ ​what is the best mountain bike magazine today?
​If you're a passionate mountain biker, then it's hard to get enough of the sport you love. You might look at Singletracks online, peruse Pinkbike forums, and subscribe to Seth's Bike Hacks on YouTube.
​Some of us still like the features of a traditional magazine, though, whether it's online or in print.
1. Bike Magazine:
Via pocketmags.com
​Around since 1994 and with a large, partisan readership, Bike may be the most popular magazine for people serious about mountain biking.
​The production values are high, and the photography is eye-catching.
​The well-written features cover the gamut of what you would expect in such a publication but with a strong quality of writing to keep the content fresh.
​The magazine either includes too much downhill and enduro or ​cross country, depending on ​your personal preference.
​Meaning, it tries to report on various aspects of the sport.
​Articles range from racing, trails to ride, trends, personalities, and adventures.
​The lust factor of Bike goes up each year with the release of the annual gear issue, the "Bible of Bike Tests."
​Overall, a well-balanced publication that makes you want to ride.
​Quality content
Eye-catching pictures
The best balance of popular appeal and hard-core credibility
​2. Dirt Rag Magazine:
Via magazines.com
​If you ask people who live the sport what publications they like, the two most common answers will be Bike and Dirt Rag.
​Started in 1989, Dirt Rag is the grittier, less glossy publication. Your earthy friend who's been breathing mountain biking for ten years reads Dirt Rag.
​Not taking itself too seriously, it's more laid back than the rest. This is the magazine you want to have a beer with.
​Oh, and once in a while, it will contain actual beer reviews. The magazine's features tend to be well-written and treat a wide scope of the mountain bike lifestyle for the mountain bike geek.
​It covers gear, events, destinations, bike races, and mountain bike-centric political issues, such as trail access.
​Dirt Rag will even throw in something discerning about music or about the psycho-social aspects of riding or being in nature.
​This kind of diversity keeps each issue interesting and capable of surprise. It's East Coast base counterbalances the western bias of a lot of American mountain bike coverage.
Most character
Independence
Diverse content
​3. Freehub Magazine:
Via ericnyffeler.com
​A crude separator of publications on this list might be those that make you drool over the gear and those that make you drool over experiences.

​On the one extreme would be Mountain Bike Action, where you'll walk away with an expensive buying list.
​On the other end of the spectrum is Freehub, where you'll walk away with an extensive bucket list.
​Freehub will make you imagine yourself shredding trails in Iceland; moving to Durango, Colorado; or riding a bamboo frame.
​That makes the magazine great for dreaming or for people who live in epic locations, but it may not relate as much to average mountain biking experiences.
​Regular riders, however, also like to be infected with wanderlust. This quarterly contains quality writing to go with fabulous photography.
​Many of its features wouldn't be out of place collected in a book. It's a refreshingly far cry from guys on mtbr.com forums arguing about 15mm differences in dropper posts and bottom bracket heights.
​And don't worry, gear lovers, there are still product reviews!
​Although you could say Freehub isn't for casual fans of the sport, the unique and varied stories with striking visuals will draw in people that care nothing about life on two wheels.
High-quality writing and visuals
Adventure
Inspiring
​4. Mountain Flyer Magazine:
Via mountainflyermagazine.com
​Mountain Flyer loftily calls itself "The Mountain Bike Journal." Based in both Vermont and Colorado, it claims the similar territory as Bike.

​Four times a year you can read about racing, personalities, gear, bikepacking, destinations, and events.
​Like Dirt Rag it also takes on political issues such as trail advocacy and inclusiveness in MTB.
​It will make you more interested in handmade bikes and multi-day stage races in British Columbia than you thought you were.
Good all-arounder
Mountain bike politics
Spirit of exploration
​5. UK Mountain Bike Magazines:
​The Brits have a lot to say about life behind bars. In many ways, the location of the publication doesn't matter.
​The content is still about mountain bikes and mountain biking.
​However, most of us probably aren't going to pack our bags next week to head off to some local Welsh trails. We do not have access to Shwarf, Shand, or Million bikes.
​Good thing, then, that there's selective reading, brought to you by the internet!
International Mountain Bike Magazine (IMB)

Via imbikemag.com
​Sign up for IMB free and it's delivered to your inbox every two months.
​Presented like a Patagonia catalog—in other words, high production values—it almost seems too good to be true.
​Maybe it is. Maybe it's covertly pushing product all over its pages. Maybe I don't care.
​And those pictures! Just tell me when the next issue is coming out!
Enduro Mountain Bike Magazine

Via enduro-mtb.com
​More of a German venture with a UK presence, Enduro Mag focuses on a segment of the market that has grown over the last decade.
​In addition to enduro, it covers trail riding, hardly a narrow segment of the sport.
​You can read it every two months on a free app as well.
​If just saying "German-based" makes it seem distant, click on the website and get lost in all the interesting content!
​The following also have their followers, and the list just shows the abundant riches that are yours if you want to soak up more mountain biking culture.
Mountain Bike Rider (MBR). Print and digital every four weeks.
​Mountain Biking UK (MBUK). Print and digital, 13 times a year. Claims to be the best-selling British MTB magazine.
​Dirt. Formerly a print magazine; now an online presence.


​Singletrack. Not to be confused with singletracks.com. Registered users can download each issue free as a pdf or use the website.

​Wideopen. "For riders that know their stuff."

​Cranked. A stubborn holdout: print only.

​Mountain biking news with an accent
​Good: so many choices!
​Bad: so many choices!
​6. Mountain Bike Action:
Via hi-torque.com
​This is the publication that inspires the most heated debate. It's the ​best mountain bike magazine usa and also the worst.
​It's for newbs; it's for you. Etc. No one seems capable of reacting to MBA neutrally.
​You can't argue with its success: Debuting in 1986, it's the longest lasting mountain biking magazine.
​Though I claim above that Bike and Dirt Rag are nearest and dearest to the hearts of hardcore mountain bikers, MBA is the number one selling.
​It can't be ignored. Mountain Bike Action, starting with its supermarket ready covers, is at the opposite end of the spectrum from Dirt Rag.
​With its unimaginative aesthetic values, it's slick. The articles are:
​What you'd expect—27.5 vs. 29-inch wheels

How to bunny hop

​Pro secrets that will make you better

​Gear and more gear

​Not bad topics, but those more experienced in the sport may tire of the content quickly.
​The magazine also has a reputation for being on the cozier side with the industry. And for reviewing too much high-end gear, though, to be fair, that's the norm.
​It reports on professional racing but also doesn't ignore the grass roots by addressing, for example, high school mountain bike leagues.
​MBA covers various angles of the sport in a way that invites the non-expert to take a look.
​The magazine for the masses
​Causes frequent feelings of bike envy
​Good at developing a passion for the sport
​So, Which Will it Be?
​The excitement of getting a new issue of a mountain bike magazine makes a subscription exciting.
​So what's your best mountain bike magzine in your opinion? Let me know below...

Sours: https://www.irideup.com/best-mountain-bike-magazine/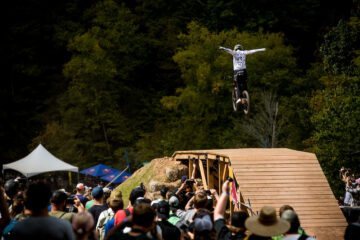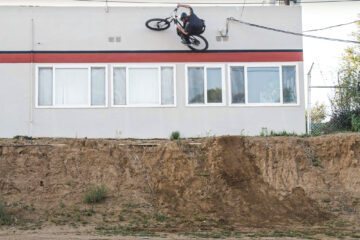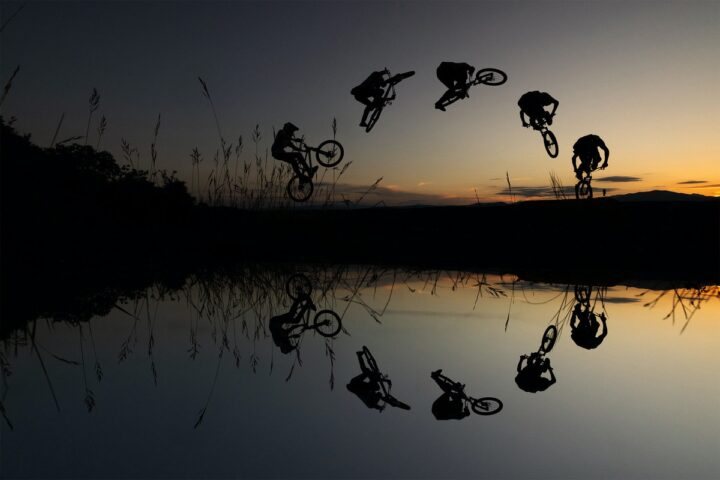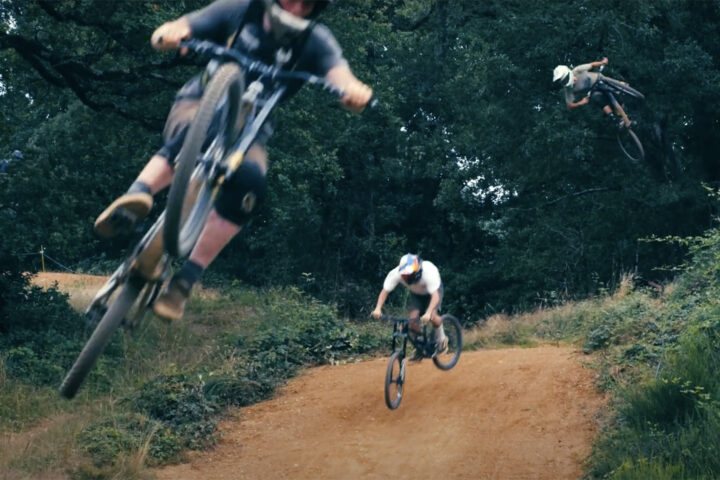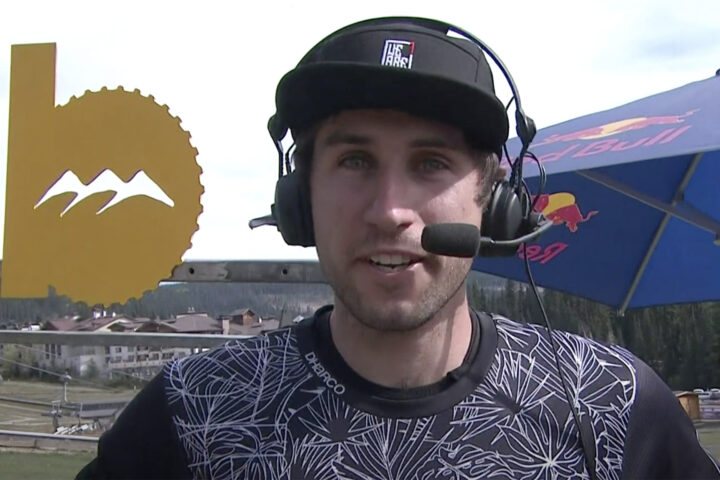 Jackson Frew takes Crankworx BC DH win!
Although traditionally held in Whistler, this year's Canadian stop of the Crankworx World Tour is going on a tour of British Columbia instead, becoming Crankworx BC. The BC event falls between Crankworx Innsbruck and Crankworx Rotorua on the three-stop tour....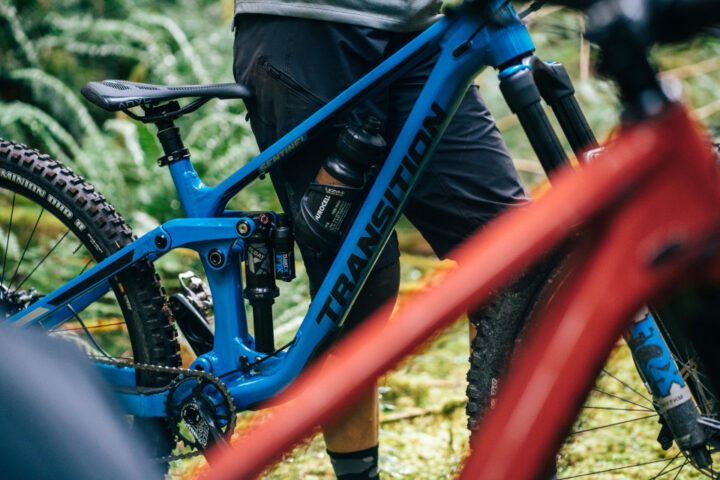 [R] First Impressons // 2022 Cannondale Jekyll
You've seen the teaser now check out our complete first impressions video on the all-new Cannondale Jekyll. Blake has been getting aquatinted with the purple beauty for the past few weeks down here in Oz and today he's going to...
Sours: https://revolutionmtb.com.au/
Mountain Bike
We don't preach. Our readers know how to ride, they are bored of repetitive instructions aimed at beginners. We are talking to a mature audience who know how to ride and can find food recipe and coaching videos online. Busy people want offline indulgence in their chosen pastime – it's about inspiration and entertainment (me time), we call it stoke. We share their passion in celebration of the joy of the wind in their hair in wide open spaces.
Less wastage, greater impact. 4 issues per year with fresh compelling content that represents the soul of the mtb experience. Much like surf magazines appeal to surfers who dream of waves in exotic picturesque locations, mtb'ing is an incredibly photogenic sport and SA has an exceptional array of scenic backdrops. That's why MTB mag is packed with large format, powerful imagery plus deep interviews with interesting, like-minded people.
While riders are on the couch, loo or at their desk they are out on a picturesque trail riding without a care in the world. It's 'me time' and we reward and feed the joy of something they love.
Sours: https://www.electricink.co.za/mountain-bike/
Top 5 - 2021 Mountain Bikes
This is how a town dies.
The first thing to go is the jobs. The plant that employs 30 percent of the town shuts down. Everyone knows it's coming but it still feels like it happens overnight. The other plant on the other side of town goes next. Textile jobs move overseas. Then the people disappear, longtime residents migrate to other towns for work, and the shops wither away. The ice cream store, the mechanic, the drug store … they all close one by one, replaced by vacancy signs. The plant sits empty, tarps covering holes in the roof. Kids throwing rocks bust out the windows of brick warehouses. Storefronts are boarded up. Some people hang on, but the population shrinks to triple digits, down from a few thousand. A skeleton crew really, just enough people to keep the lights on. There are a few jobs to fill. McDonald's. Security at the old plant to make sure the local kids, bored and nothing to do but look for shit to break, don't take it over.
On the edge of town, the interstate hums. There's life to the east and west—towns that are thriving with jobs and art scenes and restaurants with charcuterie plates, but all of that progress skips this town. This town, which thrived with industry at one time, isn't even a pit stop anymore. It's just a memory. 
It's happened all over the country as small manufacturing towns suffered when blue-collar jobs were lost to cheaper labor in Asia. It's a Bruce Springsteen song. A Hollywood script about hardship and perseverance.
There aren't as many songs or scripts about a town coming back to life, but that's what's happening right now in a corner of the Southern Appalachians where Old Fort, North Carolina, a textile town that has been a shell of its former self for two decades, is staging a comeback through a revival in American- made manufacturing. In 2019, Kitsbow Cycling Apparel moved its headquarters from Petaluma, California, to Old Fort, bringing 60 new jobs. These are old-school jobs at a sewing machine, the same kind of jobs the people of Old Fort used to rely on. The same kind of jobs nobody thought would be coming back. Kitsbow's move has helped spark a resurgence in this forgotten town. Signs of life are everywhere, from the new brewery just off the main street to the new trail system being planned in the nearby national forest. Growth is imminent. Old Fort is poised to become the next great small mountain town in the South. But can the town grow without displacing the locals that have always called Old Fort home?
Read More
Sours: https://www.betamtb.com/
Magazine mountain bike
.
Top 5 - 2021 Mountain Bikes
.
You will also be interested:
.
348
349
350
351
352