Long Island's best pizza
In 2020, pizza really showed us what it is made of.
As Long Island's dining scene imploded, regrouped and now stands poised for whatever comes next, pizza just kept rolling along, a reliable and inexpensive source of delight and satisfaction that could be enjoyed in a restaurant, on a sidewalk, under a tent, at home or (and here, I speak from experience) in the front seat of a car.
If anything, Long Island pizza is getting better — so much better that this year, we've expanded the list from 10 to 22. Five of the slots are filled by places that opened within the last 12 months, and eight more are older restaurants that have either never made the list before, or had fallen off and have now redeemed themselves. (Another first: no rankings; the list is alphabetical.)
In selecting these 22 establishments, I have largely eschewed hundreds of great local slice joints. I daresay there's nowhere else in the country that has so many dependable neighborhood pizzerias, and choosing among them would be a fool's errand.
Rather, the pizzerias on this list are culinary destinations, warranting a trip from anywhere on the Island. They are going above and beyond with their sourcing of ingredients, carefully wrought toppings and, most of all, with their crusts. Pizza is, at its heart, a bread— that amalgam of flour, water, yeast and salt that becomes something magical when it is treated to a long, slow fermentation and then given shape and structure by the praticed hand of the pizzaiolo. If you are leaving over the crust, you have not eaten a great pizza.
1943 Pizza Bar (308 D., Main St., Greenport): Since 2014, Greenporters have congregated at Stirling Square for Matt Michel's wood-oven pizza. Specialties include the "New Haven," topped with mashed potato and bacon, and seasonal pizzas that draw on the bounty of the North Fork. Folks wait all year for the white pie with Comté cheese, red onion, rosemary and sliced potatoes from Deep Roots farm. More info: 631-477-6984, rollingindoughpizza.com
Anton's (611 Main St., Center Moriches): Tucked into a corner of the sprawling La Volpe Ristorante is the family's pizzeria, Anton's. And tucked into a corner of Anton's is a wood-burning oven that produces fine individual pies that speak to the Volpe family's Sicilian heritage, among them, the "Siciliana" with anchovies, capers and shaved Parmesan (no mozzarella) and the eponymous "pizza alla Volpe" with broccoli rabe and crumbled sausage. More info: 631-878-2528, lavolperestaurant.net
By clicking Sign up, you agree to our privacy policy.
Blue Moon (26 N Park Ave., Rockville Centre): Don't visit Blue Moon without inspecting the massive coal-burning oven, which looks older than its 23 years. Ray Montemurro, who also owns the more formal Dodici down the block, built Blue Moon in homage to his father's East Harlem restaurant of the same name decades ago. The pizza is every bit as enchanting. With its charred but pliable crust and generous toppings it follows the tradition established by the great New York coal-oven pizzerias: John's, Arturo's, Lombardi's, Totonno's and the original Patsy's. More info: 516-763-4900, bluemoonpizzeria.com
Charred Brick Oven (3915 Merrick Rd., Seaford): The newest pizzeria on our list this year, Charred Brick Oven, takes over the old Seaford Lobster Shack — with dazzling results. Pizzaiolo Lorenzo Montesanto spun pies at Eataly in Manhattan before landing in Seaford. His Margherita is textbook Neapolitan, with its puffy, leopard-spotted crust. For sheer overindulgence, get the mortadella pie wherein slices of the imported sausage are draped over a white pie then lavished with stracciatella, chopped pistachios, arugula and pistachio cream. More info: 516-586-8617, charredbrickoven.com
Donatina (18 West Ave., Patchogue): They're doing it all at John Peragine's new Patchogue pizzeria. In addition to a Neapolitan wood-burning oven, he has a wall of deck ovens for both traditional New York- and Detroit-style pies. (The latter is, essentially, a Sicilian beneath whose toppings is a crust of melted and browned brick and mozzarella cheeses.) Standouts among the individual Neapolitan pies include the sausage and cherry pepper, a masterful blend of tomato, mozzarella, crumbled hot and sweet sausage and sliced cherry peppers; and the open-faced calzone, whose torpedo shape maximizes the proportion of well-browned crust. It arrives heaving with a molten filling of fresh mozzarella, ricotta, sausage and marinara sauce. More info: 631-730-7002, donatinapizza.com
Grotta di Fuoco (960 W. Beech St. Long Beach): Many of the menu items at Andrew Allotti's neo-traditional trattoria do time in the wood-burning oven (as the name, which translates to "cave of fire" suggests), but none more profitably than the individual pizzas, whose crust is good enough to eat without toppings. However, the toppings here happen to be particularly well thought-out, with the "Tropea" highlighting red onion, tomato, prosciutto and spicy 'nduja; the "zucca" with summer squash, Taleggio, Fontina, mint and hot honey. More info: 516-544-2400, grottalbny.com
Grimaldi's (980 Franklin Ave., Garden City): When Frank Ciolli bought Grimaldi's coal-fired pizzeria in Brooklyn in 2001, a dynasty was born. Ciolli and his partners have gone on to open Grimaldi's all over the country, but the one in Garden City, opened by Ciolli's late son, Russell, and now owned by his widow, Jennifer Ciolli, was the first East Coast location opened outside of New York City. As befits its parentage, the Margherita pizza here is classic New York, almost lavishly topped with chopped tomato and fresh mozzarella that would sink a lesser crust. But Grimaldi's rises to the challenge. More info: 516-294-6565, grimaldisgardencity.com
IT Bagel & Pizza (19 E. Main St. in Oyster Bay): In 2019, Brad and Michele Berrol had the genius idea to focus on two iconic but seemingly disparate foods: bagels and pizza. But consider that both are made with a simple dough of flour, water, yeast and salt, and both have suffered the indignities of overembellishment. Here, both are formed, lovingly, by hand and baked in a gas-assisted wood oven. IT's Margherita is classic, puffy crusted and topped only with crushed tomatoes, fresh mozzarella and basil. From there, the pies get more creative, culminating in the inevitable "Everything Nice" pie with Parmesan, kale and a familiar mixture of sesame and poppy seeds, onion, garlic and salt. More info: 516-628-1110, itbagelandpizza.com
King Umberto (1343 Hempstead Tpke., Elmont): John Cesarano grew up at King Umberto, the iconic Elmont pizzeria established by his father, Ciro Cesarano, and partner Rosario Fuschetto. But young Cesarano was determined to create something on his own, and that something is a variation of Roman-style pizza that is baked not in a pan but directly on the floor of the oven. His "metro" pie is a puffy, crusty pizza that's about 10 inches wide and 3 feet long. No matter the shape, it's all about the crust, chewy yet filled with pockets of air, the result of a long, slow fermentation and gentle handling. There's always a Margherita; wild cards might include prosciutto and arugula, pepperoni with stracciatella cheese and Mike's Hot Honey. More info: 516-352-8391, kingumberto.com
La Margherita (1231 Station Rd., Medford): When he opened La Margherita on a bucolic stretch of road in 1991, Giuseppe Illiano recalled that neither the Town of Brookhaven Building Division nor the Suffolk Department of Health had ever seen a restaurant with a wood-burning pizza oven. But he was a proud son of Naples and was determined to make proper pizza Napoletana in his second restaurant. La Margherita also makes traditional American-style pies in a deck oven, but it's the 12-inch pizzas, crafted with housemade mozzarella and canned Italian tomatoes that are closest to Illiano's heart. More info: 631-924-0048, lamargheritapizza.com
Mangia Bene (14 S. Park Ave., Rockville Centre): The menu at this new Rockville Centre trattoria ranges all over the boot, but attention must be paid to the individual Neapolitan-style pizzas, designed by executive chef, John Di Lemme, and owner, Maurizio Vendittelli, and baked in a newfangled electric oven imported from Italy. Crust and toppings are in perfect harmony, from the simplest marinara and Margherita to the "PLT" (smoked Tyrolean Speck, arugula, cherry tomatoes, lemon, mozzarella and Parmesan) and the "Calabrese," sparked by hot sausage and Calabrian chilies. More info: 516-447-6744, mangiabenervc.com
Molto Pizza (376 Deer Park Ave., Babylon): Much of the fare at this new eatery hails from the coastline of Campania — as do both owner Massimiliano Gargiulo and executive chef Mario Passante — so it's no surprise that the pizza, Campania's greatest export, is excellent, with a smoky-tender-crunchy crust. The menu lists three pies: Margherita, marinara (anchovies, no cheese) and quattro formaggio (with buffalo mozzarella, Parmesan, Gorgonzola and goat cheese) plus about a dozen toppings. Although the restaurant's subtitle is "a coal fire pizzeria," the oven here burns mostly wood, with a little coal to raise the temperature. Gargiulo, who was a carpenter and builder before becoming a restaurateur constructed the brick oven himself. More info: 631-314-4412
Naples Street Food (970 Hempstead Tpke., Franklin Square): Naples Street Food's pie is unapologetically Neapolitan. It is bordered by a puffy rim ("cornicione" in Italian) whose texture — pillowy but chewy — is the result of a long, cold fermentation and superfine "tipo 00" flour. Since 2016, when he opened his tiny pizzeria in Franklin Square, Naples-born pizzaiolo Gianluca Chiarolanza has tightened up his pies, making the crust crisper and the toppings less soupy than is traditional in Italy. The original Naples Street Food has a wood-burning oven imported from Italy but the Oceanside location, which opened in 2019, uses an Italian-made electric oven that mimics and possibly improves upon its wood-burning cousin. (Other location at 2905 Long Beach Rd., Oceanside; 516-442-1692). More info: 516-673-4630
The Onion Tree (242 Sea Cliff Ave., Sea Cliff): When Jay and Raquel Jadeja closed their Wild Side Bistro earlier this year, Oakdale's loss became Sea Cliff's gain. At their new eatery, The Onion Tree, Jay flaunts his pizzaiolo chops and his world travels with an imaginative roster of pies of well crafted pies: an elegant marinara; a luxuriant "funghi" with wild mushrooms, Taleggio, Fontina, thyme and truffle oil; an Indian-inspired "palak paneer" pie, topped with spinach, fresh cheese, tomatoes, ginger and garlic; a curiously addictive "Asian braised brisket" with Gorgonzola, red onion and red peppers. More info: 516-916-5353, theoniontree.com
Pazzo (6278 Route 25A, Wading River): Dean Sackos is a recent convert to the cult of wood. The Lake Ronkonkoma native started working the gas-fired deck oven (standard equipment at Long Island pizzerias) when he was 14. When he teamed up with Pazzo's owner, Maria Tranchina, in 2017, the two decided to install a wood-burning oven right next to the deck ovens, and Sackos became smitten. "Pazzo" means crazy, and the toppings there do not disappoint. Pies are topped with braised short ribs and portobellos in a Cognac cream sauce; rosemary-fig jam with Gorgonzola, Fontina and prosciutto; spinach, artichokes and bacon in a cream sauce. He calls it the "Pazzo late-night snack," but the pie topped with bacon, ham, sausage, mozzarella and two perfectly cooked eggs is a pretty great breakfast, too. More info: 631-929-3939, pazzorestaurantwadingriver.com
The Pie at Salvatore's (120 E. Main St., Bay Shore): Fred Lacagnina, the original owner of Salvatore's in Port Washington, opened this satellite in 2007, bringing to Bay Shore the "method" of stretching the dough with a rolling pin, rather than by hand; the result is a pie with a well-developed but tight crust, the better to handle the copious toppings. New for 2020: credit cards accepted! More info: 631-206-1060
Pizza Rita (55 Middle Rd., Mattituck): It takes a serious craftsman to make a great pizza, but every once in a while, an artist arrives on the scene. Now in his second year at Pizza Rita, Jeff Marrone has hit his stride, putting out pies whose just-short-of-over-the-top toppings never overshadow their supernal crusts. No pie beats the Margherita, but a few give her a run for the money, among them, the "cannolo," a symphony of housemade mozzarella, ricotta, sausage, oyster and button mushrooms, finished with pecorino, and extra-virgin olive oil and the "Sammy," with pistachio pesto, mozzarella and mortadella. More info: 631-315-5557, pizzarita.org
Pomodorino Rosso (47 Franklin Ave., Valley Stream): This Valley Stream trattoria owned by Antonio Bove has a not-so-secret weapon in Sal Apetino. Working with a domed gas-fired oven, the Naples-born pizzaiolo proves you don't need wood to make a great pizza. He has also modified the traditional Neapolitan pie: His rims are not quite so extravagantly puffy; instead of leopard spots of char, his crust has a more uniformly golden hue; and the pie is altogether crisper and less floppy than you'd find in Naples. Try the Amatriciana, with guanciale (cured pig jowl) and onion or, for true breakers of tradition, the "L'Affumicata," with smoked salmon, smoked mozzarella, red onion, capes, goat cheese and truffle oil. More info: 516-812-6171, pomodorinorosso.com
Salvatore's (124 Shore Rd., Port Washington): Only a coal-burning oven can make an eight-slice pie with this soulful combination of char and creaminess and Salvatore's, which opened in 1996, was the first Long Island pizzeria to use the method pioneered by New York's very first pizzerias, Lombardi's, John's, Totonno's and Patsy's (from which Salvatore's is descended). The pizzaioli here use an unorthodox technique for stretching the dough — rolling pins instead of hand-spinning — but what comes out of the 900-degree oven is the classic New York coal-fired pie. The crust is a dream, crisp but pliant, the topping is a balanced meld of fresh, milky mozzarella and chunky chopped tomatoes punctuated with little nubbins of crumbled sausage. In 2017, ownership of Salvatore's passed from founder Fred Lacagnina to brothers Pat and Dom DeSimone, with no discernible change. More info: 516-883-8457, salvatorescoalovenpizzeria.com
Saverio's (929 N. Broadway, North Massapequa): Hard to believe that this beloved pizzeria is only five years old. It was in 2015 when Sam and Emily Cataldo carved out just enough space from their venerable A & S Pork Store to accommodate a wood-burning oven, a prep counter and a few tables. Some of Sam's best pies recall great Italian pasta dishes — alla vodka, broccoli rabe and sausage, or the "mom's pie" featuring onion-rich Genovese sauce. This year he was inspired by the newly ascendant deep-dish Detroit-style to create his own "Depequa" pie whose top and sides are crisp with a hardened matrix of mozzarella, Monterey Jack and Cheddar cheeses before being topped with tomato sauce and more cheese and sent back into the oven. More info: 516-799-0091, saveriospizza.com
Taglio (85 Mineola Blvd., Mineola): Roman-style pan pizza is the main event at Taglio ("slice" in Italian). The puffy, rectangular pies may look Sicilian but when you examine a slice in cross section, you'll see large air pockets; take a bite and note the elastic-chewy texture, the deep wheaty savor. All of this is the result of a wet, hard-to-handle dough and a dayslong process of fermentation. Chef-owner Rob Cervoni satisfies his customers tastes with "chicken bacon ranch" and eggplant Parm, but the best pies are inspired by Rome's great Pizzarium Bonci. These rotate from week to week but include prosciutto with arugula, and mortadella with artichokes and, the one I wish they had every day, potato with rosemary, a refined combination that, in turn, perplexes, entrances and obsesses. More info: 516-741-0379, tagliopizzany.com
Vulcano 081 (43 N. Village Ave., Rockville Centre): More than three years after its founding pizzaiolo, Michael Viglotti, left the operation, Vulcano 081 is still turning out great pizza. The restaurant is named after Naples' area code, and the pies have the city's signature puffy rim and floppy crust. Unlike a lot of wood-burning ovens on Long Island, it has no "gas assist" and runs solely on wood. There's a roster of almost 20 pies whose toppings range from spicy salami to bacon marmalade. The Margherita is standout, as is the "diavola," ignited with spicy salami and Calabrian chili oil. More info: 516-442-5858, vulcano081.com
Share on Facebook Share on Twitter
Sours: https://www.newsday.com/lifestyle/restaurants/best-pizza-long-island-new-york-1.50079313
Top-Rated Italian Restaurants in Long Island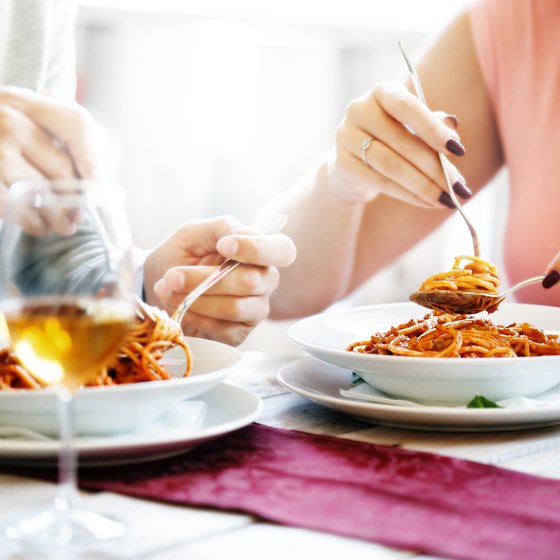 Top-Rated Italian Restaurants in Long Island(Photo: )
Long Island has been a hub of Italian-American culture for as long as Italians have settled in the tri-state area, and Italian-Americans make up the biggest percentage of the population of immigrant descendants in both Nassau and Suffolk counties, according to a study of the Long Island Italian-American community by Vincenzo Milione, a researcher at the Calandra Italian American Institute at the City University of New York. So it is no surprise that Italian restaurants play a major part of the Long Island dining scene. Whether you're looking for the red-sauce spaghetti and Sunday gravy that Momma used to make, authentic regional Italian specialties or sophisticated interpretations of Italian standards from some of the best chefs in the country, Long Island has you covered.
Italian-American
If you're looking for big meatballs, macaroni and red sauce, Long Island won't let you down. There are hundreds of restaurants offering typical Italian-American immigrant cuisine, and just as many fans who will fight over which one does it the best. The top three reader-rated Italian restaurants from the "Long Island Press'" best of Long Island in 2011 each has earned its own dedicated fans through decades of belt-loosening meals. Vincent's Clam Bar (vincentsclambar.com) in Carle Place has earned the distinction three years in a row for its favorites, such as Gnocchi Bolognese and, of course, the open clam bar. La Parma (laparma.com), with locations throughout the region, has been serving up top-rated rigatoni family style since 1984 and Mamma Lombardi's (mammalombardis.com), a family owned restaurant in Holbrook, is a constant critics' favorite for its Southern Italian fare and award-winning wine list.
Upscale Italian
Long Island plays summer host to the wealthiest residents of Manhattan. So it is no surprise that its upscale Italian restaurants cater to the most discerning and experienced of palettes. The island's most revered Italian spots show up on many critics lists, including those from Fodor's travel guides, the reader-selected Zagats picks, and lists generated by the local critics at "Newsday," the daily paper covering the region. Favorites include Il Mulino (ilmulino.com), in Roslyn, adorned with paintings by local artists, Stresa (stresarestaurant.com), in Manhassat, which received four stars from "Newsday" critics in 2011, and Grasso (trattoriagrasso.com), in Cold Spring Harbor, with dishes from Tuscany, Sardinia and Sicily.
Italian Deli
When you need a fix of fresh mozzarella with thin-shaved prosciutto, a slice of perfectly cooked pizza or a selection of daily pastas, Long Island's Italian delis will surely hit the spot. Ivarone Bros (ibfoods.com), with locations throughout the island, is a perennial critics' favorite, You'll find every kind of Italian delicacy at this gourmet marketplace to eat there or take with you, and for a longer stay, try the Back Room Trattoria at the Ivarone cafe in New Hyde Park, one of Zagat's best-rated Italian restaurants on Long Island for the past three years.
Pizza
No survey of New York Italian restaurants would be complete without a nod to the region's fantastic pizza. Long Islanders have special eateries in this category, with bubbling thin crusts topped with the highest quality ingredients available in every community, each with its own dedicated fans. Critics' picks include Umbertos (originalumbertos.com), originally of New Hyde Park, with classic, Sicilian-style slices; Little Vincent's (no website; 329 New York Ave., Huntington; 631-423-9620), serving classic New York-style slices in Huntington; and Colosseo (no website; 1049 Route 12, Port Jefferson Station; 631-928-4972) in Port Jefferson Station, another stop for classic, thin-crusted Sicilian pies, topped with bubbly cheese.
References
Resources
Writer Bio
Elaine Severs is an award-winning journalist who has been writing professionally since 2001. She has written about politics, health, education, travel and general interest topics for several newspapers and travel guides, including the "New York Times" and Insight Travel Guides. She has a Master of Science in journalism from Columbia University.
Sours: https://traveltips.usatoday.com/toprated-italian-restaurants-long-island-63733.html
Tours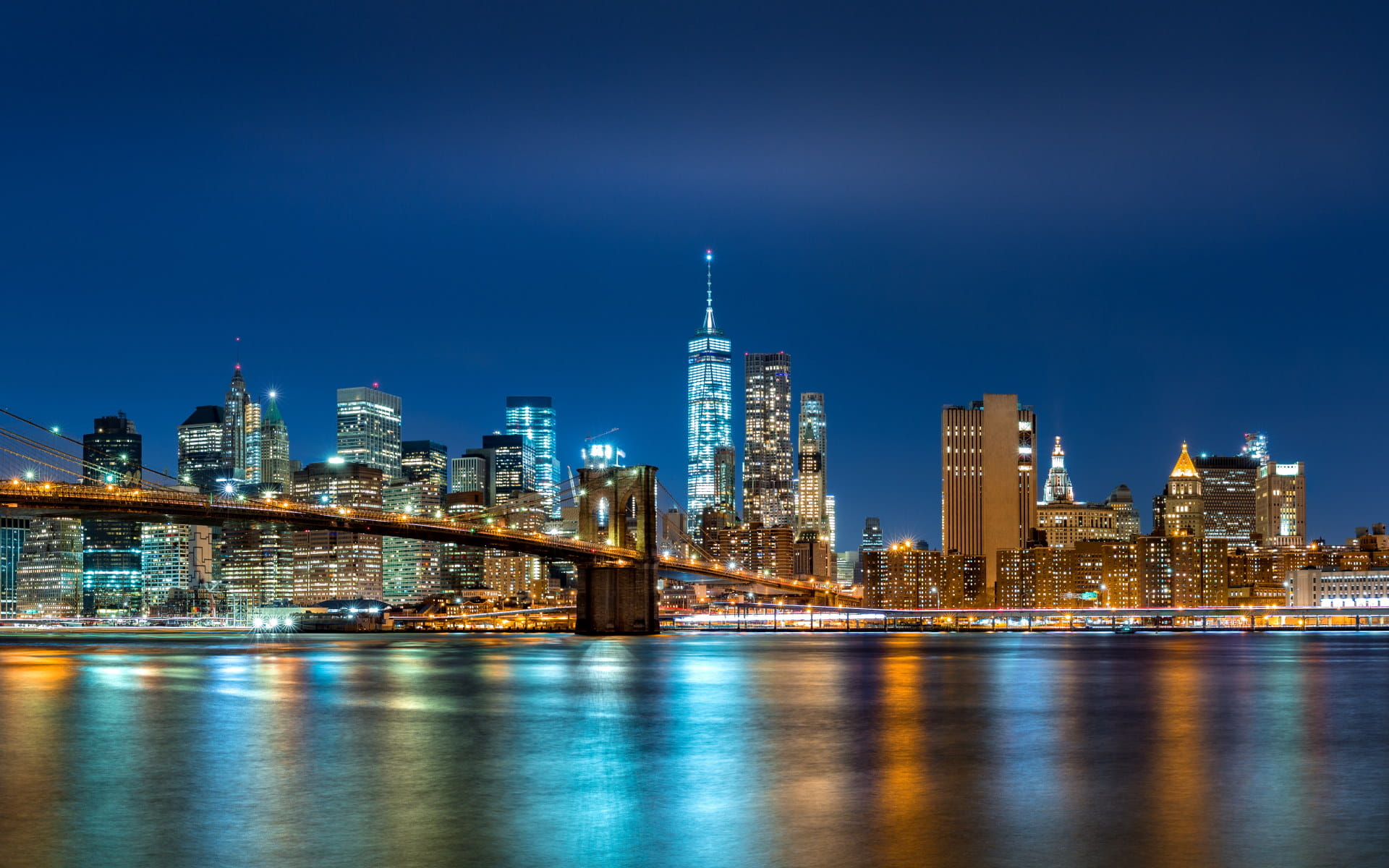 The Greatest City in The World!
Find the Best Things to do in NY long-Island Listing
Find Fun Now!
PreviousNext
Grab a slice of the best Long Island pizza at some of the best pizzerias on Long Island. Enjoy the best pizza Long Island has to offer, from tiny pizza parlors to brick oven pizza restaurants.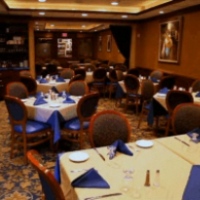 King Umberto
Your Go-to Destination for the Best Long Island Pizza!
A spectacular restaurant on Long Island, King Umberto is best known for its top-quality pizzas and premium wine list. Feast on the best pizza in Long Island, NY; as you get treated with first-class service from the professional and accommodating wait staff. The place is best known for its "Grandma pie"--a pizza with a light, thin crust and sauce that is nothing short of delectable.
The restaurant comfortably accommodates up to 80 guests, making it a perfect venue to host a private party. King Umberto has been awarded many rave reviews from sources such as USA Today, Long Island Newsday, Zagat, and New York Magazine. Book your reservation today and see what droves of Long Islanders have been clamoring about!
View DetailsVisit Website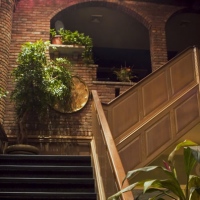 Umberto's Pizzeria & Restaurant
Authentic Italian Food of the Highest Quality!
Family owned and operated since 1965, Umberto's offers authentic Italian food of the highest quality. Feast on some of the best pizza in Long Island, including one of the best Sicilian pies you'll ever taste! The lovely two-story restaurant contains a full-service cafe and a four-star dining room. A favorite amongst local Long Islanders, the restaurant has also gained nationwide popularity, attracting tens of thousands of guests on a yearly basis!
Umberto's has received a slew of rave reviews, including being voted the "best pizza on Long Island" by the Long Island Press. A perfect throwback to the old-fashioned Southern Italian pizzerias, the restaurant brings a slice of Brooklyn to Long Island!
View DetailsVisit Website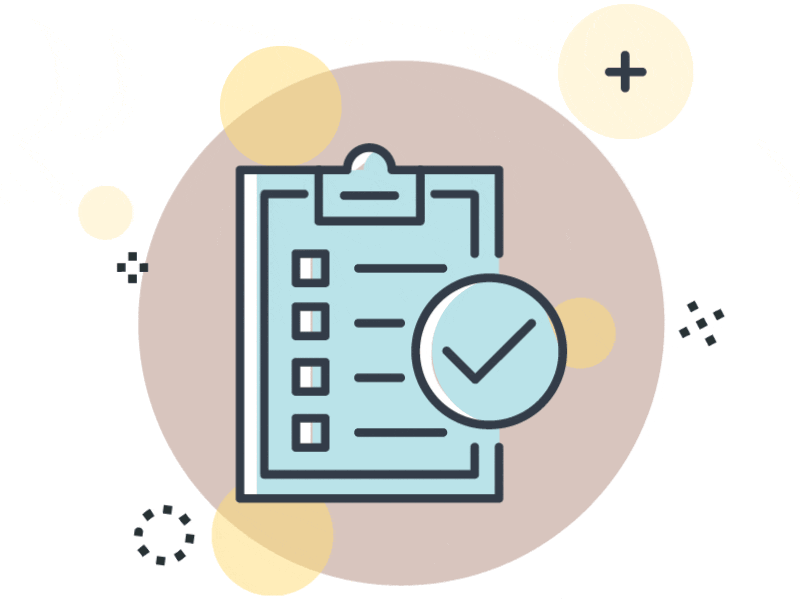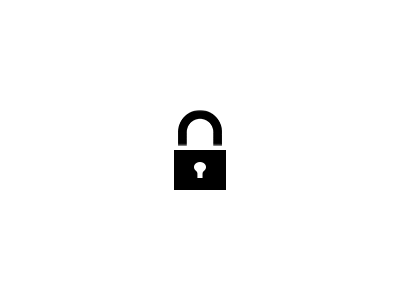 Sours: https://www.funnewyork.com/long-island/category/best-pizza-on-long-island
FINDING THE BEST PIZZA ON LONG ISLAND #restaurants #pizzareview #madamsoulfood
About Us
Established in 1996
The roots of Salvatore's go back to 1933 when Pat and Carmella Lancieri opened the legendary Patsy's on First Avenue in Harlem, NY. In 1996 their great nephews, Fred and Marco, brought this amazing coal fired pizza to Long Island when they opened Salvatore's Coal Oven Pizzeria, named after their father. Over twenty years later and still thriving, the tradition continues with authentic coal fired, brick oven pizza using only the freshest ingredients
First come, first serve! No reservations.
Everything on the menu is available for take out.
We recommend you call ahead.
Pick up only, no deliveries.
Everything is made to order.
Catering Available for all Occasions
No slices, no credit cards, no crybabies!
Our brick oven exceeds 800 degrees which is why we don't serve slices. And why should we? We cook freshly made pizza in less time than most places can re heat something. Our customers deserve only the best, freshest food possible and that's what we deliver.
Sours: https://salvatorescoalovenpizzeria.com/
Pizza long island zagat best
This Is The Best Pizza In NYC According To Zagat Survey
The nearly 31,000 diners and contributors to this year's Zagat survey have passed their judgement on the city's restaurants and declared that Juliana's serves the city's top pizza pie. The 2017 survey, the results of which were released today, has switched up its system this year, employing a decimal-based ranking system instead of restaurants earning a number of points out of 30. Patsy Grimaldi's DUMBO reboot, which tops many a best of list, earned 4.7 out of a possible 5 for its pies, beating out Paulie Gee's—who topped the list for the past two years—by a decimal point.
Unsurprisingly, Le Bernardin tops the overall list yet again, winning in the Top Food, Most Popular and Top Service categories, earning a 4.9. In the cuisine/specialty rankings, Greenpoint's beloved Peter Pan was awarded the survey's first Top Donuts distinction with a score of 4.5.
Red Hook's Hometown BBQ ascended to Top Barbecue status this year, Mu Ramen in Long Island City took home Top Ramen, Eataly won out for Top Food Hall, and Peter Luger held strong in the Top Steakhouses rankings.
The survey doesn't just rank restaurants, it also asks diners to weigh in on food and hospitality trends, with contributors declaring kale salad the most tedious menu item and communal tables the most irksome restaurant feature. Diners generally favored the return of carbs to the menu, and were on board for the elimination of tipping, though by a closer margin (41% vs 36%).
And though it seems like everyone's eating out just to get those Instagram hearts, 58% of liars respondents said they didn't take photos of their meals to share on social media.
Sours: https://gothamist.com
Barstool Pizza Review - Umberto's (New Hyde Park,NY)
Best pizza? Zagat, USA TODAY Road Warriors point the way
— -- Frequent business traveler Marc Olarsch admits he's "a pizza snob" who can talk for hours about his favorite places for delicious pies.
"In Boston," he says, "Santarpio's is hard to beat. And, in New Haven, Pepe's is the best. In northern New Jersey, Lodi Pizza is a must. And on the Jersey Shore, no one beats Nunzio's."
Olarsch, who's vice president of sales for a company that sells orthopedic implant products from Bradenton, Fla., says he loves pizza while traveling because it tastes good and there are few outstanding pizza restaurants in Florida.
"Pizza is a unique business dinner that sets me apart," he says. "How many steakhouses can one eat in?"
Like Olarsch, many business travelers are passionate about pizza. They find it a quick, tasty meal that saves time during a hectic business schedule. And, it fits within a travel budget that often is too tight in these economic times.
USA TODAY surveyed its panel of Road Warriors— some of the world's most-frequent business travelers who volunteer information — for some of the nation's best pizza and turned to restaurant guidebook publisher Zagat for its choices of top pizza restaurants in 23 metropolitan areas.
Chicago and New York are the best U.S. cities for pizza, Road Warriors say.
In Chicago, the most frequently mentioned are Giordano's, Gino's East and Lou Malnati's, which each has many restaurants.
"At Gino's, I love the cornmeal crust, the very fresh vegetables and the funky atmosphere," says Ted London, a consultant in Sacramento. "I have even gone to Gino's from the airport on a long layover."
Travelers' list differs from Zagat's
Zagat says Chicago's top pizza joint is Great Lake, an organic-focused restaurant with "beautifully chewy and fragrant pies" and with "crust so good you could eat it plain."
In New York, Zagat didn't pick Manhattan's renowned pizzerias John's and Arturo's, darlings of food critics for decades. Instead, it chose Brooklyn's Totonno's Pizzeria Napolitano as the best.
John's and Arturo's rate highly, Zagat says, but Totonno's is a "circa-1924 venue" that's "a mandatory stop in Coney Island" because of its "bubbly crusted" pies and "old-school authenticity."
Zagat gushes over pizza restaurants in other cities: In Washington, D.C., 2 Amy's makes "pizza like God intended." In Los Angeles, Pizzeria Mozza is a "blast for the senses." And in Dallas, Cavalli Pizza Napoletana offers "some of the best pizza outside of Rome."
In a survey of 2,015 of its readers on the subject of top pizza, Zagat also found:
•New York-style thin-crust pizza is the most preferred style, followed by brick-oven and Neapolitan pizzas. Chicago-style deep-dish pizza ranks fourth.
•Pepperoni is the No. 1 pizza topping, followed by mushrooms and sausage.
Los Angeles-based Road Warrior Rob Newman complains that too many restaurants turn their noses down at pepperoni and don't include the topping on their menus.
"Forget about trying to remain highbrow," says Newman, a television commercial producer. "Give us what we like."
Larry Seal of Beverly Hills, Calif., last week found what he liked in Italy — "one of the best pizzas of my life" in a small Venice trattoria, Osteria Trattoria Al Nono Risorto.
"Their pizzas are fresh and crisp with amazing spices and the tastiest ingredients I have had anywhere in Italy," says Seal, an executive leadership and communications coach. "Fresh basil and tomato and ham and sausage to die for."
While Italian in origin, pizza has taken on an international flavor and is found around the globe.
Kathi Gaspar, a speech recognition software trainer in Sioux Falls, S.D., recommends the Thai chicken pizza at the Kona Brewing Co. in Kona, Hawaii.
Gene Jannotti, a consultant in Garwood, N.J., raves about Paisano's, "a great New York-style pizza place" in Hong Kong owned by former Long Island resident Al Morales. Morales operates five Paisano's restaurants there.
Bob Montgomery, a technical analyst in Little Rock who works in the electronic payment systems industry, says Stellon in Split, Croatia, serves the best pizza. "The crust is amazing, the sauce is awesome and the ingredients are not overwhelming — in just the right proportions," he says.
Rip Russell, a motion picture accountant in Manhattan Beach, Calif., works up to six months on location and says "finding a good pizza can sometimes make or break the overall experience. "
During a movie shoot in New Orleans five years ago, he found his all-time favorite pizza restaurant, Theo's, which uses "fresh local ingredients" and has a "delicious" gluten-free crust.
While a delight for many, pizza also is a staple for other frequent business travelers.
Jim Pancero, a sales consultant in Carrollton, Texas, says he often eats pizza on the road and has it delivered to his hotel room because time and availability make it the best option.
"Oh, yeah, and, sad to say," says Pancero who admits he constantly tries to keep his weight under control, "I love pizza."
Guidebook publisher Zagat's best pizza restaurants in 23 major metropolitan areas.
Atlanta
Antico Pizza
Baltimore
Iggies
Boston
Galleria Umberto
Chicago
Great Lake
Cincinnati
Dewey's Pizza
Dallas
Cavalli Pizza Napoletana
Denver
Marco's Coal-Fired Pizzeria
Hartford, Conn.
Harry's Pizza
Houston
Dolce Vita Pizzeria Enoteca
Kansas City
Minsky's Pizza
Las Vegas
Settebello
Los Angeles
Pizzeria Mozza
Miami
Frankie's Pizza
Minneapolis
Punch Neapolitan Pizza
New Orleans
Ciro's Côté Sud
New York
Totonno's Pizzeria Napolitano
Philadelphia
Osteria
Portland, Ore.
Apizza Scholls
San Antonio
Dough
San Diego
Lefty's Chicago Pizzeria
San Francisco
Pizzeria Picco
Seattle
Serious Pie
Washington, D.C.
2 Amys
Sours: https://abcnews.go.com/Travel/best-pizza-zagat-usa-today-road-warriors-point/story?id=16699433
Similar news:
.
29
30
31
32
33