Service Name: IN-HOME SUPPORTIVE SERVICES (IHSS)
Organization Name: COUNTY OF VENTURA, HUMAN SERVICE AGENCY (HSA)
Service Description:COVID-19 Update: Office is currently closed. Services are still being provided by phone and online. Click here for more information.

Helps low-income elderly and people with disabilities stay in their ...
Address: 4245 Market Street, Ventura, CA
Service Name: SISKIYOU COUNTY HHSA - IN-HOME SUPPORTIVE SERVICES
Organization Name: SISKIYOU COUNTY HEALTH AND HUMAN SERVICES AGENCY - SOCIAL SERVICES
Service Description: Provides personal and domestic services to people with disabilities and older adults in their own homes. Its purpose is to allow the consumers to live safely at home for as long as possible without mo...
Address: 2060 Campus Drive, Yreka, CA
Service Name: ELDER AND HEALTH LAW CLINIC - MCGEORGE SCHOOL OF LAW
Organization Name: COMMUNITY LEGAL SERVICES - MCGEORGE SCHOOL OF LAW
Service Description: Provides legal advice and represents low-income individuals 60 and older in Sacramento County.

Priority cases include:

Social Security
Medicare
In-Home Support Services,
Supplemental Security Income
He...

Address: 3455 Fifth Avenue, Sacramento, CA
Service Name: HOMEMAKER AND CHORE SERVICES
Organization Name: CATHOLIC CHARITIES OF THE DIOCESE OF STOCKTON
Service Description: Provides household assistance (i.e. housekeeping, meal preparation, laundry, etc.) for seniors needing help maintaining their independence at home.

PLEASE NOTE: We do NOT provide nursing care. Nursing...
Address: 3784 Tenaya Drive , Modesto, CA
Service Name: IN HOME SUPPORTIVE SERVICES (IHSS)
Organization Name: MONO COUNTY SOCIAL SERVICES DEPARTMENT
Service Description:COVID-19 Update (1/25/2021): Office is currently closed. Staff are still working and can conduct business via email or phone. Call 760-924-1770 for assistance. Forms may be mailed to PO Box 2969, Mamm...
Address: 37 Emigrant Street, Bridgeport, CA
Service Name: IN-HOME SUPPORTIVE SERVICES (IHSS)
Organization Name: SUTTER COUNTY DEPARTMENT OF SOCIAL SERVICES
Service Description:COVID-19 update (5/18/21): Office is closed to the public. Assistance available by phone. Call to apply.

Helps elderly and disabled persons remain in their homes. IHSS is an alternative to out-of-home...
Address: 1445 Memorial Circle, Yuba City, CA
Service Name: IN-HOME SUPPORTIVE SERVICES (IHSS)
Organization Name: COUNTY OF VENTURA, HUMAN SERVICE AGENCY (HSA)
Service Description:COVID-19 Update: Office is currently closed. Services are still being provided by phone and online. Click here for more information.

Helps low-income elderly and people with disabilities stay in their ...
Address: 2900 Madera Road, Simi Valley, CA
Service Name: IN-HOME SUPPORTIVE SERVICES
Organization Name: COUNTY OF RIVERSIDE DEPARTMENT OF PUBLIC SOCIAL SERVICES ADULT SERVICES DIVISION
Service Description: Assistance with meal preparation and clean-up, food shopping, bathing, dressing, personal care, house cleaning, assistance with medications and certain other paramedical assistance.
Address: 12125 Day Street, Moreno Valley, CA
Service Name: IN HOME SUPPORTIVE SERVICES
Organization Name: SAN BERNARDINO COUNTY DEPARTMENT OF AGING AND ADULT SERVICES
Service Description: Assistance to seniors, blind and disabled individuals. Includes feeding, bathing, dressing, housekeeping, errands, meal prep, respiration, bowel and bladder care, ambulation, accompaniment to appointm...
Address: 1090 East Broadway Street, Needles, CA
Service Name: GET IN-HOME SUPPORT SERVICES FOR CHILDREN, SENIORS, OR INDIVIDUALS WHO ARE DISABLED
Organization Name: LOS ANGELES COUNTY DEPARTMENT OF PUBLIC SOCIAL SERVICES
Service Description: The In-Home Supportive Services (IHSS) program provides services for elderly, blind, or disabled people so that they can remain safely in their own homes and avoid costly nursing home care. Services i...
Address: Medi-Cal Outreach, Dist. #16, Los Angeles, CA
Sours: https://www.211ca.org
HOLLISTER, Calif. (KION)
From late January to early March, San Benito County's largest COVID-19 vaccine provider was on the outside looking in. The County's Health and Human Services department paused vaccine allocation to non-profit San Benito Health Foundation (SBHF) as they investigated claims the foundation administered the vaccine to people not eligible at the time, most notably to family, friends and patients. Since the investigation was announced, SBHF has denied any wrongdoing.
The county finished their investigation on March 2, telling the foundation President in a letter that they found the SBHF's intentions "well meaning," but "evidence clearly documents that individuals were vaccinated by the SBHF outside of the eligible allowances in effect at that time." A week later, county officials and the foundation came to an agreement to begin reallocating doses.
Start of the investigation:
A California Public Records Act request by KION uncovered a letter sent by the health agency to the California Department of Public Health on January 22nd, asking for relief, guidance and further investigation into the San Benito Health Foundation. The letter includes claims the foundation was prioritizing their own patients, "friends of friends," and people in lower eligibility phases (including food and agricultural workers and people ages 65 and older), writing that San Benito County is still making their way through Phase 1A (healthcare workers and people 75 and older).
"Any vaccine that goes to someone that isn't in the tier yet means that somebody else doesn't get that vaccine and it is a risk of serious illness or death," San Benito County Health Officer Dr. David Ghilarducci tells KION.
The county sent letters to the foundation on January 28th and January 29th, first warning them of the investigation and then going into detail about their concern, a pause on vaccine allocation and what needs to happen for doses to return to SBHF.
"We don't know who accused us. We can speak about the allegations we know about, but we don't really know what the county's process was," San Benito County Health Foundation Board member Dr. Laura Stampleman tells KION.
Largest concern:
The county health department is largely upset over a significant amount of "orphan," or unused and punctured, doses that must be used before they expire.
In the March 2nd letter notifying the foundation of the investigation's conclusion, Health and Human Services Director Tracey Belton writes, "your prior statements to the effect that all or most individuals who were vaccinated out of tier by the SBHF received "orphan doses" is not common or an acceptable practice given that leftover doses should occur infrequently and in low numbers and not in the volume of ineligible vaccinated claimed by SBHF."
Records obtain by KION show "orphan doses" accounted for nine percent of the foundation's total in January, which KION is told is higher than any other provider. The county also says other vaccine providers were better able to use orphan doses for people on a county-list of eligible people.
"To me this suggests very poor planning or it was intentional to have orphan doses," Ghilarducci said. "It is not who you know or how you are connected. That doesn't determine whether you get vaccinated. It is whether you fit into tier or not."
SBHF blames orphan doses on a variety of factors - no-shows, people on the county list not wanting the vaccine, a storm and the logistical challenges of running a large vaccine program while maintaining operations as a fully-functional health center. As for who got those doses, foundation President and CEO Rosa Vivian Fernandez describes their definition of "friends of friends" as a pipeline of at-risk people who could be hard to reach for the vaccine without a personal connection.
The San Benito Health Foundation plays a key role in the local vaccine effort with an expansive list of low-income and Latino clients.
"(They are) not reached by internet, and website, and 'sign up and wait for your turn,' that's not how we engage this population. It is through people that they trust that have been there for them in the past," Fernandez said.
Rotary Club:
But the complaint to CDPH also mentions the foundation vaccinating members of the San Juan Bautista Rotary club. Fernandez is a past rotary President. The Rotary's current President is on the Health Foundation's Board, as is their Executive Secretary Art Testani.
"They had been partners and volunteers within the San Benito Health Foundation since the beginning of this pandemic," Fernandez said.
The foundation says the Rotary members were eligible for the vaccine in January because of a recommendation from the CDC that lists essential healthcare workers as, "all paid and unpaid persons serving in healthcare settings who have the potential for direct or indirect exposure to patients or infectious materials. This includes persons not directly involved in patient care, but potentially exposed to infectious agents while working in a healthcare setting."
Testani tells KION the rotary members provided "volunteer work, distribution work, fundraising, providing PPE to people that don't have it."
KION emailed CDPH: "if members of a local community organization volunteered with a health/vaccine provider for local outreach and food drives... would they be considered Phase 1A eligible?" A CDPH spokesperson responded: "they are community health workers at that point and become eligible (though not guaranteed) a vaccine."
Separate priorities?
At the time, the county was still working through Phase 1A healthcare workers and gave SBHF a list of in-home supportive services (IHSS) workers eligible for the vaccine. An email on January 11 from the county to the foundation writes that some IHSS workers were told by the foundation not to schedule the vaccine through them, but to go through the county. SBHF responded that wasn't the case.
Emails obtained by KION show the county was asking the foundation to vaccinate all 642 IHSS workers. Records show between January 4 and 26, the foundation vaccinated 243, 31 percent of their total. However, 119 doses went to people in the 65-74 age group and 249 to food and agricultural workers. Neither of those groups were eligible in San Benito County until January 25, when officials opened up eligibility to Phase 1B. All but 20 total doses were administered on the 22nd or earlier.
"(Food and ag) is a deserving group. You can maybe split some hairs over who is more deserving, but the allocation guidelines were pretty clear," Ghilarducci said.
The foundation doesn't deny they vaccinated these groups and published the information themselves. They, disputably, claim many people on the county IHSS list were not interested or did not answer. They ignored county guidelines and say they took directives from a January 14th memo from the CDPH, that says based on "available supply" you can prioritize and target outreach efforts with Phase 1B workers.
Fernandez, talking about how COVID-19 spreads in the community, discussed multi-generational households. "We have many 10 people in that house, or even more, and it is not the grandma or grandpa that are staying home. It is all the other individuals."
But through the end of March, it is the counties who determine vaccine eligibility. Many, like San Benito, have been "micro targeting" due to limited supply. The county was targeting people aged 75 and older to limit the number of people dying from COVID-19. The foundation says that is the same reason why targeted their patients, specifically the Latino population, who have also been overrepresented in the number of local COVID-10 deaths.
Moving forward, the county says there is a "zero tolerance policy" for SBHF. If there is any documented vaccine allocation out of tier, and determined true through investigation, the county is going to halt vaccine doses again. A second documented incident, and they will notify federal authorities who have legal oversight of federally qualified health centers.
Special Reports
Sours: https://kion546.com/news/special-reports/2021/03/21/special-report-inside-a-san-benito-county-vaccine-investigation/
Home care workers join service union
More than 200 local home care workers approved an agreement
Thursday to join Service Employees International Union Local
817.
More than 200 local home care workers approved an agreement Thursday to join Service Employees International Union Local 817.
In what may be the largest gain in local union membership in recent years, more than 60 percent of the home care workers voted to approve the agreement.
"We are now the recognized bargaining unit for IHSS (In Home Supportive Services) workers," SEIU Executive Director John Vellardita said. "They are joining the growing number of home health care workers in the state who are a part of SEIU."
The vote means that about 250 new members will join SEIU, bringing the membership of Local 817 to more than 6,225. SEIU represents more than 150,000 of the 200,000 home care workers throughout the state, including approximately 435 county employees.
The vote was tallied Thursday by Kim Hawk of the San Benito County Elections Department, who acted as an independent third party.
With the vote in place, SEIU representatives will set up a meeting with the county's bargaining team to begin work on a first contract for the home care professionals.
Vellardita said he does not expect the negotiations to be contentious.
"We feel comfortable with our relationship with the (county administrator's) office," he said.
Nannette Brashear, a home care worker and member organizer for Local 817, said winning the election marks the beginning of the long-overdue move in improving the wages and working conditions of home care workers – many of whom, Brashear said, work alone to provide in-home care for the sick and disabled in what is essentially hundreds of individual work sites.
The election is also part of a nationwide campaign to unionize home care workers.
The union election is the culmination of a year-long campaign among local home care workers. The issues that reportedly prompted them to join the union include low wages, lack of health care, lack of training and no workers compensation.
"Twenty years of being unrecognized, underpaid, with no benefits – essentially an invisible workforce – has made many of us frustrated and searching for solutions," local home care worker Maria Lozoya said.
"I feel the union is the only way home care workers and our clients have the ability to be visible, to have a voice decision-makers will hear, and to press for improvements in the quality of care and working conditions," she said.
Vellardita said the home care program saves taxpayers millions of dollars a year.
"On average, $20,000 to $40,000 per client per year savings by keeping seniors and people with disabilities out of nursing homes and in their own homes where they can live with dignity," he said. "Home care workers deserve to be respected and live with dignity as well."
Sours: https://sanbenito.com/home-care-workers-join-service-union/
4025 Ashford Circle Hollister, Ca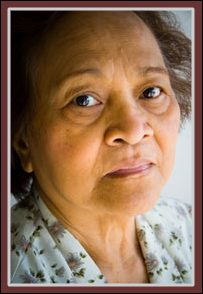 San Benito County, California Resources
Adult Protective Services:
Adult Protective Services (APS) Each county has an Adult Protective Services agency to help elder adults (65 years and older) and dependent adults (18-64 who are disabled), when these adults are unable to meet their own needs, or are victims of abuse, neglect or exploitation. County Adult Protective Services agencies investigate reports of abuse of elders and dependent adults who live in private homes and hotels or hospitals and health clinics when the abuser is not at staff member. (The Licensing & Certification program of the California Department of Health Services handles cases of abuse by a member of a hospital or health clinic.)
County Adult Protective Services staff evaluates abuse cases and arranges for services such as advocacy, counseling, money management, out-of-home placement, or conservatorship. Reports of abuse that occur in a nursing home, a board and care home, a residential facility for the elderly, or at a long term care facility are the responsibility of the Ombudsman's office which is administered by the California Department of Aging. Adult Protective Services staff also provides information and referral to other agencies and educates the public about reporting requirements and responsibilities under the Elder and Dependent Adult Abuse Reporting laws.
Health & Human Services
111 San Felipe Road, Suite 206
Hollister, Ca 95023-3801
24 Hour Hotline: (831)636-4190
Fax: (831)634-0780

In-Home Supportive Services (ihss):

The In-Home Supportive Services Program will pay for services that you are unable to do for yourself, so that you can remain safely in your own home. To be eligible, an adult must also be over 65 years of age, or disabled, or blind, and meet income and resource limits for the program. Disabled children may also be eligible for In-Home Supportive Services. In-Home Supportive Services is considered an alternative to out-of-home care, such as nursing home or board and care facilities. The types of services that are available through IHSS include housecleaning, meal preparation, laundry, grocery shopping, personal care services (such as bowel and bladder care, bathing, grooming, and paramedical services), accompaniment to medical appointments, and protective supervision for the mentally impaired. Eligibility for this program is determined through assessment by a social worker.
San Benito County In-Home Supportive Services Public Authority
1111 San Felipe Road, Suite 207
Hollister, Ca 95023
Phone: (831)636-4190
Legal Resources:
San Benito County Sheriff
2301 Technology Parkway
Hollister, Ca 95023
Phone: (831)626-4080

Bet Tzedek - The House of Justice
Custom Search
Sours: https://elder-abuseca.com/stateResources/California/San-Benito-County.html
Ca ihss hollister
.
Swank Farms Hollister, CA Actitivites
.
Similar news:
.
297
298
299
300
301