FRET CROWNING / FRET DRESSING
Our Fret Crowning Tool is suitable for most sizes of fret wire (see webstore for recommended use) - it doesn't chatter, restores roundness and is a comfortable, easy to use fret dressing tool.
ROUNDING THE TOP OF THE FRETS
After fret levelling, the frets should be rounded over to reduce the flat areas of the crown. This is essential for good intonation.
​
Crowning the very top centre of the fret though should be avoided. The tools original design features a concave contact face and incorporates a gap at the centre that ensures this is easily accomplished.
When pressure is applied during use, the corners of the fret are rounded by the emery but abrasive pressure on the the crown is prevented.
FRET CROWNING ABRASIVE
Emery is the preferred abrasive for final finishing and lapping of metal surfaces requiring high precision and smooth surface finish. Emery is less aggressive than diamond but has excellent polishing characteristics. It is recognised as the best abrasive for finishing and polishing of special metals by engineers and jewellery makers. Perfect for Fret Crowning!.
​
Method of use can be adapted to individual preference and particular fret conditions. In general the tool is used as follows:
A length of the emery is folded and fed through the tool so that a small amount protrudes from underneath the fret crowning tool as shown below. The emery can be trimmed neatly and separated with the aid of the small shim provided. This can be repeated as required and is favourable for narrower frets.
​
Alternatively, the emery can be folded around the sides as it becomes worn. This is more suited for wider frets.
​
The tool can be rolled to the sides during passes over the fret however this willl be subject to adequate protection of the fretboard.
​
​​The frets should be levelled before crowning. The photograph below shows levelled frets with excessive flat areas on the tops prior to crowning. Pre-marking the frets with a permanent pen is an ideal method for checking the fret dressing progress.
POLISHING THE FRETS
​As the emery becomes smoother the fret can be polished with the same fret crowning abrasive.
​
When fresh/coarser abrasive is required, new emery can be fed out.
If preferred, instead of fully tightening the screws each time, they can be left semi-tight to allow the abrasive to be easily pulled out whilst still maintaining grip on the abrasive during use.
The photo below shows the same frets after crowning.
FRET DRESSING THE ENDS
​
The tool also makes an excellent job of dressing the fret ends!.
Sours: https://www.guitarbuilding.solutions/guitar-fret-crowning-tool
Guitar Setup Tools for the DIY-er
This post contains affiliate links, meaning, if you click through and make a purchase, I may earn a commission. This is at no additional cost to you. Learn more.
Last Updated: July 18, 2021
In a previous article, I showed you just what's involved in a guitar setup.
However, if you're reading this, then I bet you're considering doing your own guitar setups. Maybe you're sick of always paying someone else and then being without your guitar for weeks while it's in the shop. Or, perhaps you just want to set up your axe exactly how you like it.
Whatever the reason, if you're serious about giving your guitar a proper setup, there are some basic guitar setup tools you'll need in order to do it right. There are also a few specialized (and really cool) tools you can add to your arsenal as you gain experience.
Me trying to isolate the source of a mystery buzz on a floating trem. My magnification visor helps me see those tiny spaces.
You don't need everything on this page.
That's why I've broken the page into 3 main sections. Use the "The Essential Tools" list to make sure you have the basic toolset you'll need to get started working on your own guitars. Use the other 2 lists to gradually add some "nice to have" specialty tools as needed, such as if you start doing setups for other people.
Guitar Setups: The Essential Tools
These guitar setup tools represent the minimum core toolset I would recommend if you're on a budget but serious about doing basic setups on your own guitar. You'll be glad to know they're inexpensive, not highly specialized, and you may even have many of these already.
Tapered Feeler Gauge Set
Feeler gauges are handy for checking and setting neck relief and other guitar measurements. I use this TUSK set because the tapered tips are better for tight spaces, and I like that this 32-gauge set goes from a paper-thin 0.001″ (0.03mm) all the way up to .040″ (1.00mm).
Check Price on Amazon
Precision Ruler – Metric and Imperial
Setup-related measurements are very small, so you'll need a precision ruler that reads measurements as small as 64ths or 1/2mm. The one pictured here is the actual ruler I use (that's my guitar in the pic). It's cheap, highly accurate, and has both inches and millimeters.
Check Price on Amazon
String Cutters (Side Cutters)
You'll need a decent set of string cutters (or side cutters) with a hardened edge for cutting guitar strings. I like these CruzTools cutters because they're reasonably priced, spring-loaded, and hold their edge.
Check Price on Amazon
String Winder
Twisting tuning pegs by hand sucks, so get a proper string winder. The cheap ones like this are a dime-a-dozen on Amazon and just about any basic winder like this will dramatically speed up your string changes.
Check Price on Amazon
Guitar Tuner
It may go without saying that you need a guitar tuner, but I'll say it anyway. You can buy a physical tuner like the one shown here, or use one of the free tuners available for smartphones. Low-priced tuners like this one are fine for general tuning, but not adequate for setting intonation. For that, you'll need a strobe tuner (see next section below).
Check Price on Amazon
Capo
You'll need a capo to perform the "string-and-capo" method of measuring and setting neck relief. There are other ways to check neck relief, but the string-and-capo method will work fine for most people in most situations.
Check Price on Amazon
Truss Rod Wrench
If you don't have the truss rod wrench that came with your guitar, you'll need to buy one to adjust the relief (forward/backward bow) of your guitar's neck. There are a few different types and sizes, so be sure to buy the correct wrench for your guitar's truss rod bolt. Here are two examples (but not guaranteed to fit your guitar):
See Truss Rod Wrenches on Amazon
Other Basic Tools You'll Need
Depending on whether you have an acoustic or electric guitar, and what kind of hardware your guitar has, there are other basic tools that you may need. In general, I've found that having a couple Phillips screwdrivers and a hex key set to be invaluable:
#0 Phillips screwdriver: for smaller screws like those used for tuning pegs, saddle intonation, cavity covers, etc.
#2 Phillips screwdriver: for bigger screws, like guitar neck screws or the tremolo-claw screws.
Hex keys (a.k.a. allen wrenches): for hex bolts used in electric guitar saddles, locking nut pressure pads, or wherever else your guitar has hex bolts. Double-check whether you need standard or metric for your guitar.
Guitar Setups: Intermediate Tools
Now we start getting into the good stuff! Already have a core set of guitar setup tools, but want to take things further? Maybe you want to start doing setups for others. If that's the case, you'll need a few extra (or more specialized) tools so you can be prepared for the different guitar types and setup issues you'll encounter.
Guitar Neck Support
You'll eventually need a proper guitar neck support, since roughly 75% of the work you'll do requires the guitar to be flat on its back. Having a neck support frees both your hands without worry of the guitar falling or sliding around.
Check Price on Amazon
Strobe Tuner
Cheap chromatic tuners are fine for general tuning. However, to accurately set intonation you need a tuner that's accurate to within +/- 0.1 cents or better, and that's where strobe tuners come in. I use the Peterson HD Strobe Tuner shown here, and I love it. It's an incredible value for the price, considering how expensive strobe tuners can be.
Check Price on Amazon
String Action Gauge
Made specifically for guitar work, the progressive string height scale makes it a lot easier to see the individual string heights. It's a precision-cut piece of stainless steel, so the short edge can even be used as a fret rocker in a pinch. Choose inches or metric.
Check Price on Amazon
Guitar Knob Puller
If you've got a press-on guitar knob that's being stubborn, this ingenious (and inexpensive) little tool will pop it right off… easily and safely. Simply slide it under the knob, secure the tension ring, and gently pull up. Done! Works on standard speed knobs, bell knobs, and Strat-style knobs that are of the press-on variety.
Check Price on Amazon
18″ Precision Straightedge
If you're ready to move beyond the string-and-capo method of checking neck relief, then use what I use: an 18″ precision straightedge. I actually find it easier and faster to just grab this than to try and use the capo method.
Check Price on Amazon
Notched Straightedge
A notched straightedge fits over the frets so that it rests directly on the fretboard rather than on top of the frets. This avoids any irregularities in frets that might throw off your relief measurement. If you suspect a high fret somewhere or your frets are pretty worn, use this to set neck relief instead of a normal straightedge. Each straightedge comes notched for two different scale lengths, so be sure you buy the correct one for your guitar's neck.
Check Price on Amazon
DeoxIT Electrical Contact Cleaner
This is the miracle spray you'll use to fix any cracks, pops, or scratches you hear when you move your guitar's knobs and switches. Assuming your electronics are otherwise good, DeoxIT will clean out whatever is causing noisy electronics.
Check Price on Amazon
Big Bends Ultra Nut Sauce Guitar Lubricant
A little dab of this in each string slot of your guitar's nut is often enough to fix most tuning problems (assuming your nut is in good shape). It's also a great lubricant for truss rod nuts, string saddles, Floyd Rose knife edges, and more.
Check Price on Amazon
Drill Bit String Winder
Speed up your string changes dramatically with this cool little string winder. It fits just like a drill bit in any cordless screwdriver. I recommend only using it with a cordless screwdriver, not drills. Drills can spin too fast and potentially strip the gears in tuning pegs.
Check Price on Amazon
Guitar Setups: Advanced Tools
Oh yeah, now we're getting into guitar repair-nerd territory! If you're buying from THIS list, then you've decided that you're all-in. Maybe you're doing setups on your friend's guitars or have moved on to doing it as a business.
Nut Slotting Files
Part of a perfect setup is making sure that your nut's string slots are the correct depth and shape. For that, you need a proper set of nut slotting files. I own the Grizzly files shown/linked here, as well as nut files by Stewart MacDonald. Just be sure you buy the correct size for your specific string gauges. These come in handy for string saddle work too.
Check Price on Amazon
Bridge Saddle Shims
The radius of your bridge saddles should match the radius of your fretboard. But what if you have a Floyd Rose (or similar) bridge, where the saddles aren't height-adjustable? Bridge saddle shims to the rescue! Stack these little shims under the saddles until you've achieved the desired radius.
Check Price on Amazon
Guitar Neck Pocket Shims
Sometimes you need to alter a bolt-on neck's angle to achieve a consistent string height over the entire fretboard. These shims are precision-sanded to ensure a precise angle. They maintain full-contact between the neck's heel and the guitar's body, unlike sticking pieces of plastic and credit cards in your neck pocket. These are also available as blanks, so you can cut them exactly to your desired size.
Check Price on Amazon
Magnification Visor with Headlamp
Even if you have perfect vision, some guitar parts are just too small to see well without some magnification and a little extra light. This magnification visor is the one I use. It comes with 5 magnification lenses, a built-in headlamp, and optional elastic strap. I almost always have this on my head whenever I'm working on guitars. Best of all, it's less than $20 on Amazon.
Check Price on Amazon
Ball Bearing Guitar Nut & Saddle Sander
To lower the action on an acoustic guitar, you need to sand the underside of the bridge saddle and/or nut. However, it's hard to apply even pressure and keep things square when sanding by hand. This cool tool holds the saddle perfectly square while you roll it over sandpaper on a flat surface.
Check Price on Amazon
Fret Rocker Tool
You'll use this 4-sided precision straightedge to pinpoint pesky high frets that are causing fret buzz. By spanning 3 frets at a time, it "rocks" on high or uneven frets. The StewMac rocker is precision machined for accuracy, so beware all the cheaper Chinese imitations on Amazon.
Check Price on Amazon
StewMac Erlewine Neck Jig
Technically, this isn't a "setup" tool per se, but it's just too cool not to include here. This neck jig has been on my wish list for years. If you plan to do a lot of fretwork or fingerboard work, this neck jig takes a lot of human error (and gravity) out of the equation, allowing a much higher level of accuracy when leveling frets or fingerboards.
Check Price on Amazon
Need to Learn How to do Setups?
Do you need some help setting up your guitar or bass? If so, check out this series of fun, easy-to-follow guides that'll help you get your guitar or bass set up and playing its best.
Learn More About Sketchy Setups
Question:
Do you have any cool tools or gadgets you use for guitar setups? Or, maybe you're just getting started with this stuff and want to know more. Let me know in the comments section down below!
Sours: https://www.guitaranswerguy.com/guitar-setup-tools/
The Art Of Lutherie now has a podcast on iTunes!
It's a great way to enjoy our newest videos on topics to help you live your passion for guitar making and build better guitars. Use the link below to check it out on iTunes to get other episodes, leave a review, and subscribe!
Find The Art Of Lutherie iTunes Podcast Here: The Art Of Lutherie Podcast
10 Awesome Tools To Supercharge Your Guitar Fret Installation
The Fret Tools I use And Recommend
Welcome to This edition of the Art Of Lutherie Podcast! In this episode, I show you my 10 favorite tools for fret installation in a video clip taken from my online guitar making course Fretwork Mastery Part 1. In this podcast I also share some of my personal experiences, stories, and encouragement about overcoming the stumbling blocks that tried to hold me back from building my first guitar and from stepping out to improve the guitars I was already building. I hope you'll find this podcast useful, encouraging, and inspiring to help you move forward and overcome those negative voices in your life that are trying to hold you back. All of us here at The Art Of Lutherie and the Luthier's EDGE are cheering you on, so go for it, you can do it!
Video Podcast Resources:
Here are the links to my favorite Fret Installation tools that I featured in the podcast video and a couple extra:
Dead Blow Fret Hammer
Fret Slot Cleaning Tools
Precision Ruler 16r
Radius Sanding Beams and Blocks
Fret Barber Tool
Streight Edge Tool
Fret Press
Cyno Glue – *Medium Viscosity
Small Fret File
Fret Beveling Tool
Fret Tang Nippers
Fret crowning file
Fret Saw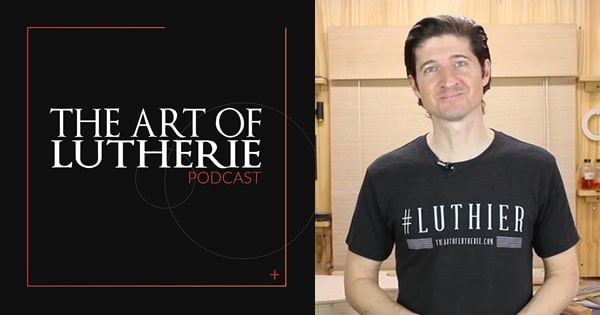 Sours: https://theartoflutherie.com/awesome-tools-guitar-fret-installation/
TRUE Review of Fret Zealot LED Guitar Learning System (Guitar Teaching Tool)
Guitar String Spreaders: allows you to move the strings off the fretboard and hold them while you work on the frets or fretboard, making the repair, set up and cleaning project more convenient and high effective. Guitar Fret Crowning Luthier File: made of stainless steel, with same filing size on both 2 edges, narrow fret crowning file after leveling. Ergonomic rubber handle for comfortable holding, makes it very efficient and time saving for dressing the fret wire. Guitar Fingerboard Guard Protectors: protecting your guitar or bass fretboard from scratching or damaging while filing and ing. You Deserve To Have: a great addition to your guitar maintainence kit for sanding or ing. perfect gift for most guitarists, bass players, luthiers. Colour:Photo Color Material:stainless steel Package Contents: 1 x Fret Crowning Luthier File 1 x Fret Sanding Leveler Beam 1 x Fret Rocker 2 x String Spreader 2 x Fingerboard Guard 4 x Replacement sanding paperOnly the above package content, other products are not included. Note: Light shooting and different displays may cause the color of the item in the picture a little different from the real thing. The measurement allowed error is +/- 1-3cm.
Sours: https://shopee.co.id/Guitar-Fingerboard-Luthier-Tool-Guitar-Fret-Crowning-File-i.161504764.10429664551
Fret tool guitar
Guitar Repair Tools Guide [Purchase List – 2020]
Guitar Electronics Repair Tools
If you've never experienced any electrical issues with your guitar, then you've probably just started playing yesterday…which is fine, but it's going to help you out tremendously to know how to diagnose these issues.
Ground humming, output popping, crackling potentiometers, and complete silence are just a few of the problems you're bound to encounter. Luckily, they don't require too much to fix apart from a bit of knowledge and a willingness to get your hands dirty.
A guitar's electrical circuit, passive or active, will NOT cause any bodily harm if you mess up, so don't worry. An amplifier, however, will kill you…and are much more complex anyway.
There's an added bonus that comes with learning how to repair your guitar's electronics – you'll also be able to install new pickups and perform modifications to your circuit (alternate wiring schemes, treble bleeds and capacitors, pot upgrades, etc).
Sours: https://www.electricherald.com/guitar-repair-tools-diy/
Essential Fretting Tool Kit
.
Now discussing:
.
141
142
143
144
145