Parsons Kansas
Just bought a truck with a Cat in it and now I have some questions. Sticker on top of the engine says:

5EK

RCPEZDARA Engine Family

I guess my questions are:

Is this a B, C, or a E? The seller told me it was a B but I don't think so. I think it has a computer on the side of the engine. I don't think B's had computers.

What would be the hp rating and torque on this engine?

The engine doesn't have jake brakes on it. How hard would it be to put jakes on this engine? Any idea about the cost?


As always any help is appreciated. Thanks Darren.


mn
Man, I don't know where to start. what yr is it? why did you buy it? why did you buy a truck without knowing what it had? do I dare ask what tran, ( how many gears). rearend? Don't ell me it looked cool and you always wanted a truck. now that I picked on you tell us more what make is the truck and yr we can go from there.


Panhandle of Ne.
I believe the b's were replaced by the c's in around ''91, the c's were replaced with the e's around ' I can't tell you from the info you gave, but I am pretty close on the years. If it is a b, I would guess hp would be in the range. C's and e's, there is no telling, had them anywhere from to hp. Hope this helps, probably doens't. I believe the valve covers are also dif. on the e's. you might google can b models, c models, e models.


Eastern Montana
Maybe "CAT guy" can help you at out this one.




• 8TC – B - to
• 5YG – B - Hp engines only
• 2EK – B -
• 4CK – C - -


Leeds, North Dakota
CATguy is on vacation, posted this morning, would call Cat, Scott.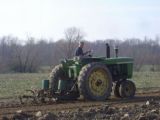 Cecilia, KY ©®
Maybe try this .
(TruckEngines.gif)




Attachments



TruckEngines.gif (46KB - downloads)



Eastern North Carolina
5EK# looks like a E, @


Northeast CO
What kind of truck was it? Its a E. I have a 5EK motor also, It should have the HP or KW rating on a sticker on the top of the valve cover, or on either side of the block. I got a quote to put jakes on the same engine, it was approx. , probably closer to now.
5EK is E model. Could be to ft/lbs of torque, and hp. Need more info. Sticker on valve cover should say. 5EK has a 40 pin ECM.


ecmn
It is an early E. 5EK was the very first e-model Cat made. Very good engine, they ran out of serial numbers for that engine. My guess is it is set at hp but if it has been overhauled it could be Best would be to call Cat with your serial number. They can tell you how it was spec'd from factory and if there was any work done on it by a Cat dealer. If you want to know for sure where your engine is set at you would have to take it to Cat or a Cat authorized dealer and have them hook up the computer, they would then be able to tell you everything about your engine as far as hp, hours, miles, etc.


Parsons Kansas
with a 10sp. Eaton wth a rear axle. It's a single screw truck. Have looked for a truck set up like I wanted, found one, brought it home. Going to check tranny numbers and see what the tranny specs are. Thanks Darren.


Lapel, In
Have a 94 E hp. Only problem with it so far was I had to lengthen the lever on the pot. (can't spell potentiometer or whatever. lol)It would sometimes act crazy. Aeromax truck.
I had a CAT E with a 5EK# and it was a The 's only had 18 speeds trans, so if you have a 13 spd or less its likely a or lower, they were much more common.

Edited by 00rooster 4/25/

Sours: https://talk.newagtalk.com/forums/thread-view.asp?tid=&DisplayType=flat
Caterpillar E Engine Spotlight

Are you curious about your Caterpillar E diesel engine? Well, we're taking you through this engine in detail, so wonder no more! Read on to learn the history of the engine, as well as some common failures you might experience.
Looking for replacement parts for your CAT diesel engine? Our ASE Certified Technicians are here to help you get the best parts for your engine!
Give Us A Call!
The History of Caterpillar
About a century and a half ago, steam tractors were used as the primary tool in agricultural development. These giant tractors worked great in most areas of the United States, except for way out West. The soft earth out in California wasnt firm enough for the tractors to work on, and they kept sinking. Various work-arounds were made to try and solve this problem, but none were cost-effective or timely. This changed in , when Benjamin Holt came up with the brilliant idea to replace the wheels with a track system. This track system is what gave Caterpillar its name, as the unique way the machines moved was often compared to caterpillars. The product quickly became the hot item for Bens company, the Holt Manufacturing Company.
Holt Manufacturing Company did well, but also had a strong competitor: C. L. Best Tractor. Both companies prospered in the early s because of World War I, but business fell drastically after the war. In , the two giants merged in an effort to solve both of their financial issues. The new company name was based on Ben Holts infamous design, and Caterpillar with a capital C was officially born.
This merger wasnt quite enough to increase finances, however. The first big step in recovery was that Caterpillar began making diesel engines, which debuted in The second big step was a focus on developing and manufacturing construction equipment. The timing could not have been more perfect, as there was a construction boom after World War II that caused the company enormous success that is still showing.
After Caterpillar completely took over the construction market, the company began branching out in the late part of the s. They began building truck engines for both on- and off-highway applications, and entered the global market. In , upcoming environmental standards caused them to exit the on-highway diesel engine market, which had only ever lead to a small portion of their sales anyway.
What About the Caterpillar E?
Caterpillar first began producing the E in It was the last the model engine, with its predecessor being the C. Rumor has it that Caterpillar skipped the D in the series, because their Marketing department pointed out that there were too many negatives that could be associated with the letter D. In the series, the A and B were completely mechanical, and the C was mostly mechanical with an electrically-controlled fuel pump, depending on the year it was produced. The E was the first successful fully electronic motor.
And boy, was it successful. The E was one of the best engines that Caterpillar produced. They have the reliability that older, mechanical engines have, but also have the benefits of being an electrical motor. It also helps that they are a pre-emissions engine, which is preferred by many that drive and work on these heavy duty diesel engines, but is outlawed in the state of California.
The E didnt last until the new millennium, though; its last year of production was It was replaced by the C15, which was similar in parts and horsepower. You will often see, including on our website, that the same part will fit the E, C15, and C15 ACERT. You should still always be careful when ordering parts, however, and make sure that you get parts with the correct part number. If you want to know more about the differences, read out blog comparing the E, the C15, and the C15 ACERT!
Es can be found most often in Peterbilt and Freightliner vehicles.
What are Common Caterpillar E Failures?
In terms of failure, the E is actually pretty good, especially compared to some other Caterpillar engines. However, like all engines, they still had their issues.
In the Es with a 5EK engine serial number, there was a pretty bad and widespread crankshaft breakage problem. Some 5EKs were made from a bad casting, causing the crankshaft to break most commonly at journals 1 and 6. Rather than issue a recall, Caterpillar handled the crankshaft problem as they came up, and has been pretty good about replacing the defective ones when a problem is reported.
The Es are also known to have pretty bad oil leaks, especially from the rear structures and flywheel housing. Part of the problem is that Caterpillar used flimsy gaskets. This was fixed when the engine upgraded to the C15, and seals replaced gaskets, along with a new block design. The Es have holes in the block as an optional way to check oil level, which are stoppered with rubber plugs. After a few years, this rubber will harden, which can cause oil leaks as well.
Aftermarket Improvements of the Caterpillar E Diesel Engine
Theres no denying that Caterpillar did a pretty darn good job with production of the parts for the E (the parts they made, at least). However, when an OEM moves on to produce other engines, aftermarket companies come in to improve on the designs and produce direct replacement parts that fit perfectly in the engine.
The pistons we sell for the E all have forged steel crowns. Forged parts are much stronger and more reliable than cast parts. Forged parts have a uniform grain flow that conforms to the shape of the part, and the directional grain flow adds strength. This strength and reliability is especially important in pistons, as they are the heart of the engine and have intense demands put on them.
Some improvements are less about design and more about product offering. For example, we can sell something we call a pin and roller kit. Pins and rollers are rocker arm components that wear over time. When these components need to be replaced, Caterpillar will sell you a complete rocker arm to replace them. While this is effective, it gets expensive when you have 18 of them in an engine. Pin and roller kits are something only aftermarket companies will sell you for the E and, unless you actually need to replace the entire rocker arm, these two components are all you need when a roller is worn. While they add time to a replacement, they can save you hundreds of dollars.
Caterpillar E Engine Specifications
Fuel: Diesel
Cubic Inch Displacement:
Cylinder Bore Diameter: " ( MM)
Stroke: " ( MM)
Cylinder Configuration: L6
Engine Comments: E truck, OHC, 24 Valve
Caterpillar E Serial Numbers and Casting Numbers
Or view the PDF here.
Want more info on your ESN? Check out our blogs dedicated to Caterpillar Engine Serial Numbers!
Caterpillar E Featured Products
Of the products we offer for the E, the ones below are some that are popular with our customers. Please remember that when buying products from HHP, we always require a part number or engine serial number, depending on the product you wish to purchase. The products below may not be the right product for your specific engine.
Caterpillar E/C15/C15 ACERT Cylinder Head, New
P
Okay, okay, you have seen this one in our spotlight on the C15 too, but we promise that its worth repeating. This superstar cylinder head fits the E, the C15, and the C15 ACERT. It is our #1 selling product for a reason, and not just because its pretty to look at (although it is, in a way). Its brand-spanking new, so you get the longest possible life out of it. The forged casting also has a secret sauce with more nickel than your standard cylinder head, which adds more strength and durability. The head also comes fully loaded with valves, springs, retainers, keepers, and cam bearings, so you dont have to make any extra purchases.
Caterpillar E Inframe Rebuild Kit
P
This is one of our best-selling rebuild kits for the E, and for good reason. The pistons are manufactured using computer controlled machining for the most precise specifications. The piston rings are also designed with an eye to detail, and the oil control ring especially has exact tangential tension to seal the cylinder and collect oil perfectly. The bearings in the kit, both rod and main, are made with a blend of various metals that are perfectly engineered for strength, without being brittle and easily breakable. And all of these components are made in an ISO certified facility, so you know their production is no joke. As awesome as this kit is, dont assume its the one for you. We will require an engine serial number to match you up with the kit that will properly fit your engine. But dont worry - the rest of our kits are just as awesome.
Caterpillar C15/E Turbocharger with Wastegate, New
P
Everybody loves a good turbo, right? Well turbos are things everyone will try to sell you, but not everyone can do right. Dont worry, we can. Just like the rebuild kit above, this guy is made in an ISO certified facility, so the quality is guaranteed. It meets all of the exact specifications for Caterpillars original turbocharger (and by that we mean the manufacturer that made that turbocharger for Caterpillar), but it only costs a fraction of the price. If you want to get the same turbo for even less money, we offer a remanufactured version of it too.
Caterpillar E/C15 Fuel Injector, Remanufactured
PR
At this point in time, the majority of fuel injectors out there for older engines are remanufactured. And thats not a bad thing. You see, remanufactured injectors are pretty amazing, and most of the parts of them are actually new. This particular injector has a new spill valve actuator assembly, NOP spring, washer, shim, stop, and o-rings. The remanufactured parts of the injector are all cleaned and tested, including the nozzle. And these injectors come from the same place that supplies injectors for several of the big OE companies, so its like youre getting Caterpillar injectors for a really low price.
Caterpillar C15/E Camshaft, New
P
This particular camshaft is completely new and has been thoroughly tested. It has undergone both synthetic performance tests and durability tests to prove that it will perform perfectly. This baby is made from chilled cast iron and alloy steel, which is definitely how it excelled at those durability tests. A good camshaft like this can enhance your engines power, spool up times, and overall performance, making it one of the most important parts in your engine.
Need help with your Caterpillar engine? Call our ASE Certified Technicians at , or request a quote online.
Originally Posted July 28, ; Edited December 5,
Sours: https://highwayandheavyparts.com/ncaterpillare-engine-spotlight.html
Trucking Jobs in 30 seconds

Every month people find a job with the help of TruckersReport.

Need your engine serial number, that engine most likely has aluminum pistons, can not go to high with the hp. If you overhual, you could upgrade piston packs, cooling jets, camshaft and injectors to make it a hp

I had the motor rebuilt mi ago and looking at the reciept the part# for the cyl packs are orthe new pistons were 2 piece pistons becouse the motor had a recall on the alum pistons getting holes in them.when i had it rebuilt the mech told me that they put HP parts in and they were better? i will say it dose pull better since rebuilt then before.im going down to the truck now to get the ser# check back later.Thanks Walt

0R
PISTON & ROD GP
S/N 5EK; 6TS1-UP
COMPRESSION RATIO
FOR USE WITH OR HIGHER HP ENGINE
ALSO AN ATTACHMENT

0R
PISTON & ROD GP
S/N 5EK; 6TS
FOR USE WITH OR LOWER HP ENGINE
ALSO AN ATTACHMENT

There is a piston difference, I do not know how much hp a lower hp can take, they are both a compresssion.

okive got a 5EK e and im a ????

darn now i wish they hadnt washed all of that darn sticker offi wanna know what i can get it up to

I would need to know the engien serial number of the engine, It may go to a hp with only injectors and turbo, It may only go to a hp as is.
Trucking Jobs in 30 seconds
Every month people find a job with the help of TruckersReport.
Sours: https://www.thetruckersreport.com/truckingindustryforum/
5ek cat
Caterpillar E Specifications Manual (5EK, 6TS)
Caterpillar E specifications manual is packed full of accurate, OEM information needed to work on the Caterpillar E engine.
This manual is printed by the Caterpillar print shop so you can be sure the information is correct.
OEM factory Specifications manual for the Cat E engine with engine serial number starting with 5EK & 6TS.
Covers torque specs & engine dimensions & clearances.
Covers all torque & clearance specs needed to overhaul/repair this engine. Includes:
Crankshaft & Main Bearings
Pistons, Rings, Connecting Rods/Bearings
Valves & Valve Train
Cylinder Head & Block
Turbocharger
Manifolds
Oil Pump, Pan & Related Lubrication Parts
Flywheel
Seals
Water Temperature Regulator
Water Pump & Lines
Piston Cooling Jets
Starter
Alternator / Regulator
Sensors (coolant, air inlet, oil & fuel temperature; oil, barometric & atmospheric pressure; APP)
Fuel Transfer Pump
Fuel Injectors
Compression Brake (if equipped)
BrakeSaver & Related Parts
Front Housing & Gear Group
Belt Tensioner
TruckManuals.com has been working with the Caterpillar print facility since , ensuring the correct factory service information is available to fleets, municipalities, water districts, independent service facilities & more.  We at TruckManuals.com have always felt strongly that it is critical that the industry mechanics be supplied with the correct torque specifications, dimensions & procedures, electronic diagnostic information be made available.  The changes in the trucking industry over the decades have made it critical to "do the job once, do the job right".
Procedures that may have been acceptable years ago would now likely cause rapid failures in a truck engine if they were used on present day engines & drivetrains.
The customer has two great advantages when dealing with TruckManuals.com
Factory printed manuals
97% of all orders are shipped within 24 hours
TruckManuals.com | Diesel Diagnostic Equipment
Sours: https://www.truckmanuals.com/product/cate-specifications-s-n-starting-w-5ek-6ts/
Cat engine 5ek
.
5ek cat
.
Similar news:
.
109
110
111
112
113