The 50 Funniest Memes of All Time
If it wasn't for funny memes—you know: quips and images that exist solely for easy entertainment—Facebook wouldn't be entertaining enough to steal so much of your time. Instagram, too, would be little more than selfies and stylized pictures of food. And Twitter? Don't even get us started. In short, the internet would be a joyless void of constant news alerts, questionably reliable research, and self-aggrandizing social media posts without some of the internet's funniest memes.
Fortunately, that's a nightmare you don't have to imagine, thanks to the fact that funny memes are everywhere—and not going out of style anytime soon. Herein, we've gathered the funniest memes of all time. Don't worry: We've kept it all SFW. Because if there's one ironclad rule of the internet, it's this: Never hunt for memes on the bad part.
Amid the COVID-19 pandemic, lots of aspects of our lives went virtual. And that includes legal proceedings. The danger of conducting business over Zoom, as this lawyer discovered, is that it's far too easy to accidentally put a filter over your face that you don't know how to remove. The result? Pure comedy.
In typical fashion, Senator Bernie Sanders dressed practically for the January inauguration of President Joe Biden and Vice President Kamala Harris. The internet instantly fell in love with his posture, his utilitarian coat, and especially his mittens, and the meme factory was in business once again. Even stars like Ryan Reynolds got in on the fun.
Call it an in-person meme. In April of 2021, people of all ages and backgrounds gathered in Lincoln, Nebraska to duke it out (safely), all because they have one thing in common: They're all named Josh. Per NPR, the idea for the Josh Fight came to organizer Josh Swain early in lockdown and blew up thanks to social media. The winner? A four-year-old Josh who was carried on the shoulders of his name brethren after it was all over.
Taking care of even minor tasks can give off the same vibes as Frodo finally completing his mission to destroy the One Ring in the Lord of the Rings trilogy, as this relatable meme illustrates.
Why is it so easy to recall every detail of your most embarrassing moments compared to your proudest? Maybe our brains just have it out for us.
There was a period in 2020 where videos like the one above had all of us suspicious that the most un-cake-like objects might secretly be cake. What's even real anymore??
The Philadelphia Flyers endearingly chaotic mascot Gritty took his place in pop culture almost immediately after being unveiled by the organization. He's become a symbol not just of the hockey team but also of cheerful anarchy in all its forms. Here's to you, Gritty.
Like all great memes, this formal Bugs Bunny meme developed and changed over time. At first, it was used to wish all members of certain groups or demographics "a very pleasant evening," but now it can be used to say pretty much anything.
https://twitter.com/Steph_I_Will/status/1262581678599548929
The Michael Jordan docuseries The Last Dance gave us this incredibly useful screenshot, which can be weaponized anytime something someone else does hits a little too close to home.
This jokester wolf can't make his gags work with his kids, but his peers love 'em. And is that not the definition of a dad joke?
Baby Yoda, the unofficial name for "The Child" from the Star Wars TV show The Mandalorian, was the biggest and cutest meme star of 2019. He's had a lot of gif-worthy moments, but this adorable image of him sipping soup takes the cake.
I'm late with this meme because I didn't have breakfast yet from r/memes
You don't need to know the anime series this screenshot was taken from to appreciate the meme. In the original iteration, the man (who's apparently an android in the show) mistakes a butterfly for a pigeon, so this format works for anyone who's ever tried to fit a square peg (coffee) into a round hole (a balanced breakfast).
Invest in Tom Hanks' Golden Globes face. from r/MemeEconomy
Tom Hanks is a national treasure, and his contributions to the culture include a near flawless meme template. If you ever just don't have the words, his reaction to an iffy joke at the Golden Globes says it all.
The truth behind Winona's reaction from r/gifs
Speaking of memorable award show moments, Stranger Things star Winona Ryder went through a full face journey during costar David Harbour's acceptance speech at the SAG Awards. Her animated expressions inspired some talented internet artists.
"Woman yelling at cat eating food" from r/dankmemes
The woman in question is Bravo Housewife Taylor Armstrong, and no, she didn't really scream at an innocent cat. But internet magic was made when someone put this screenshot side-by-side with a pet named Smudge who does not enjoy a vegetarian diet.
From a confused cat to one who knows exactly what he's doing. Keyboard cat stunned the internet with his musical prowess and is permanently busting out some sweet tunes in our memories.
Years after it first aired, a crying scene from the '90s teen drama Dawson's Creek became a vehicle for nostalgic feels and just generally overreacting to things. Even better, the man who gave us Crying Dawson, actor James Van DerBeek, is enough of a good sport about it that he fake-wept again to give us an updated version for our meme files.
This is fine, toilet paper edition. from r/CoronavirusMemes
Sometimes you have to ignore how bad things are getting just to get on with your day. That's the story of the "This Is Fine" dog, who's usually sitting in a burning room and sipping coffee (and originated in a comic strip called Gun Show). He's adaptable to many situations, including the strange circumstances of the pandemic, as seen above.
Success Kid – put 5 dollars in my pocket pulled out ten from u/chadmace
Success Kid is for celebrating all those little wins that can give your day a serious lift. So keep going—this little guy is cheering you on!
It's the phone call we'd all love to get. This pup is just so glad to have you on the line!
Ha Ha Ha… from r/badjokeeel
The Bad Joke Eel specializes in—you guessed it—bad jokes. Like so many great memes, there's really no logical explanation for why this one if funny. But bad jokes are even better—or, er, worse—when they're being told to you by a wide-eyed eel.
Crying Wesley Snipes from r/memes
It's so hard to say goodbye to those songs you used to love.
This screenshot of Wesley Snipes in his 1991 film New Jack City has been used in countless memes. This version will resonate the most with anyone who appreciates the art of a great mixtape.
The Most Interesting Man in the World Meme from r/dead_meme
The world's most interesting man is confident enough to make a joke like this.
Adapted from a Dos Equis ad campaign featuring this cosmopolitan guy, this meme format is still in vogue.
Ermahgerd Vermpers from r/memes
The Ermahgerd Girl is good for any time you need to hearken back to the most embarrassing days of early adolescence. She's excited about everything, and don't you kind of miss that version of you?
More business cat!! from r/AdviceAnimals
Need to make a work joke? It's Business Cat to the rescue, assuming you can squeeze a cat pun in there somehow.
Awkward Moment Seal from r/memes
This little guy is the cutest possible meme to accompany all of life's horrible awkward moments. If you want to cringe until you literally implode, the Awkward Moment Seal has got your back.
much improve. so amaze. wow from r/doge
If you love dogs, you'll love the one and only Doge. This shiba inu-inspired meme is all about celebrating the good boys and rare puppers in your life. It's no wnder he went viral—who could resist this face?
If the guy in this meme looks familiar, that's because it's professional basketball player Nick Young, most recently of the Denver Nuggets. Whenever someone says something too absurd for words, you can just send them this meme—they'll get the hint.
change my mind memes up and rising. from r/MemeEconomy
Political commentator Steven Crowder set down at a table with a sign challenging people to change his mind, and a fresh meme was born. If you have an unpopular opinion you love defending, this is the meme for you.
Drake did not hold back on the moves in the video for his song "Hotline Bling." And thus, he inadvertently created the perfect meme for expressing that you like one thing much better than another.
Cats will be cats from r/IfIFitsISits
The If It Fits, I Sits meme is great for anyone who likes to look at pictures of cats in vessels that can barely contain them—which is to say, it's great for everyone. Even the largest cats, as you can see, are subject to this rule.
Eat more fruits from r/classicalartmemes
Classical art memes prove that some human behaviors transcend the borders of time. Those venerated artists memorialized in museums across the world had a sense of humor too, as their meme-ready work shows.
Distracted Boyfriend, AKA Man Looking at Other Woman, is the result of a ridiculous stock photo that took the internet by storm. The meme is pretty self-explanatory: Whatever is distracting you—and shouldn't be—is "the other woman" in the photo.
Congratulations, you played yourself from r/funny
Sometimes the best way to make a meme is to come up with the most literal, obvious caption possible and then present it like you're brilliant. Case in point: This DJ Khaled meme, which will forever be a classic.
Fry, from the animated cult classic Futurama, is never sure what's right and what's wrong. But when the joke's this good, the answer is both are correct.
Fathers, can you relate to this? It's a condescending Wonka meme template meme. from r/OVER30REDDIT
Condescending Wonka is good to pull out whenever somebody is getting a little too big for their britches. It's also good to pull out whenever you want to see Gene Wilder smiling.
ouch. from r/BikiniBottomTwitter
There are no memes on the internet with the same long-term appeal as SpongeBob memes. They are timeless and ageless, just like the guy who lives in a pineapple under the sea.
I made a shitty grumpy cat meme to pay respects from r/dankmemes
The world needs a Grumpy Cat to be our mascot every Monday, because Garfield doesn't hate Mondays quite enough for the modern worker.
Drunk Baby from r/memes
The Drunk Baby meme is a hilarious reminder that all kids are like tiny, drunk adults. And they don't even have to be embarrassed the next morning!
My contribution to Arthur's fist from r/memes
Whenever something makes you mad, you can use the Arthur's Fist meme to properly express your emotions. Singer John Legend, who's been mocked by his own wife for his resemblance to the PBS character, even recreated this one.
Karate Kyle from r/masterforgiveme
Good old Karate Kyle loves his vengeance. Fortunately, he looks fairly incapable of exacting revenge of any caliber.
Haven't seen Chemistry Cat in awhile… from r/AdviceAnimals
Chemistry Cat is the science nerd equivalent of Business Cat. So if you're wanting to take your puns out of the office and into the lab, he's your kitty.
First world problems from r/memes
Every time you get upset at Whole Foods because they don't have your favorite unsweetened iced yerba mate, another First World Problems meme is born.
Never forget from r/evilkermit

Every light side has a dark side—even Kermit, as evidenced by this series of funny memes. Fun fact: Evil Kermit is actually a character called Constantine from the movie Muppets Most Wanted.
Baby Insanity Wolf lives on the edge [fixed] from r/AdviceAnimals
Actual Insanity Wolf offers extremely violent advice. But Baby Insanity Wolf does things so small that only the person who creates the meme has any idea it even happened.
Hmmmm?? from r/Philosoraptor
All jokes aside, Philosoraptor asks some pretty compelling questions. Maybe the dinosaurs would still be around if all of their big existential queries were answered.
This pic is handy any time you can think of a joke that demands a Wednesday punchline.
Me every night [Picture] (x-post from r/BlackpeopleTwitter) from r/teenagers
The Kardashians have spread themselves all over the internet, so it comes as no surprise that they are the source of many hilarious memes. This one, with Kim Kardashian staring blankly, is useful any time you're really not interested in something someone else wants you to say or do.
Does anyone else think of Shots, when you see this meme from r/imaginedragons
Principal Skinner's temporary moment of self-doubt is great to have on hand for that one friend on Facebook who disagrees with everyone.
Hipster Dog needs to find his bone. from r/AdviceAnimals
Hipster Dog stopped liking everything you like before you even heard of it. Hipster dog is always three steps ahead of the mainstream.
Sours: https://bestlifeonline.com/funniest-memes-all-time/
The 5 best and funniest memes that really got us through 2020
This year was no joke — but thanks to the internet, we still had some laughs.
The madness began relatively early in 2020, with a global pandemic, the death of George Floyd, and a wild presidential election that continues to stir controversy. But through it all, we've had the levity of social media, with its irreverent takes on the events and pop culture moments that we were all experiencing.
On Instagram alone, users uploaded more than 1 million posts per day mentioning the word "meme," according to the social network — and plenty of others also found their way to Twitter and Facebook. If anything, sharing them became a way to connect and commiserate at great social distance.
Here's a look at the year's five best categories and spin-offs.
"Tiger King"
Netflix's buzzy "Tiger King" docuseries, which highlighted the bizarre personalities of big cat breeders — and the stranger interpersonal dramas between them — seemed to hit the streaming service at just the right moment. In late March, when COVID-related shutdowns had just begun and we all became house cats, it offered the blessing of a much-needed distraction — which drove its viewers to a speedy obsession. Those with quick ideas — and a lot of extra time on their hands — quickly pounced.
One genre of Tiger King jokes blended the show's most eccentric star, Joe Exotic, with quarantine themes, including boredom.
While another was uncertainty-driven anxiety.
But the biggest batch focused on Joe Exotic's bitter feud with Carole Baskin, the cat keeper who Exotic has accused of killing her disappeared husband, Don Lewis, by feeding him her own rescue tigers. (Baskin has denied involvement. Meanwhile, Exotic is now serving a 22-year prison sentence for animal abuse and a murder-for-hire plot to kill her.)
Meme-ers also latched onto Baskin's trademark greeting.
Coronavirus
The COVID-19 pandemic took center stage in 2020, spreading around the world in a matter of months and leaving massive fatalities in its wake. Although there are brighter days ahead, with the rapidly developed vaccine, the US death toll just surpassed the grim 300,000 mark, and last week saw a record rise in fatalities.
Among these tragedies, social-media turned the frightening coronavirus into a meme in an effort to lift spirits and lessen anxieties. One of first iterations came in March after the Centers for Disease Control and Prevention recommended mindful hand-washing — not just with clean water and soap, but also for lengthy 20-second intervals. Soon after, 17-year-old William Gibson launched Wash Your Lyrics: a way to keep track of time while washing your hands as you sing your favorite song's lyrics in your head. Examples included lyrics from Queen, Travis Scott and, well, quirky tune from a certain Canadian comedy that made it big in America.
Not long after, Ina Garten blessed us all with a step-by-step how-to video for making a massive, one-person Cosmopolitan cocktail, using almost an entire bottle of Grey Goose vodka and an oversize Martini glass. That, too, gave rise to a number of memes, the best of which showed images of Garten drinking from the huge vessel.
"Quarantine snacks," said one bit of text written over the glass, with "Me" written over Garten.
But nothing summed up the pandemic-inspired stress-eating and large cocktail-cravings better than this:
#2020Challenge
As the pandemic wore on over the summer, Instagram users hopped on the #2020Challenge hashtag, created by Reese Witherspoon, to convey their emotional progression through the year with a series of photos. The actress's own, for instance, showed a grid of nine pictures of herself, in character, separated into nine months from January to September. In January, she's a cheery Elle Woods from "Legally Blonde" — but she's a stressed-outCheryl Strayed from "Wild" from June through September.
A number of other celebrities hopped on board, such as Charlize Theron and Kerry Washington. But Mindy Kaling's pure looks of despair took the cake.
Even brands, including the New York Post, took part. Netflix showed snaps of a "Stranger Things" character under growing distress, while American Girl gave followers a disheveled-looking doll. But cheers to Budweiser for winning this round.
The presidential election
This year's contentious presidential election was marked by an aggressive first debate, delayed vote counting and even an unsuccessful bid to take the results to the Supreme Court. But across political allegiances, memes provided comic relief, and even put some things in perspective.
For starters, Vice President-Elect Kamala Harris, the first woman and the first woman of color to have the title, became the subject of a Twitter meme to show the historical significance.
And speaking of Kamala Harris, one highly memed moment came during October's Vice Presidential debate, where the infamous fly landed on Vice President Mike Pence's head and stayed there for 2 minutes and 9 seconds. On Instagram, it received the millennial-friendly "Hey Arnold!" treatment.
As we arrived at Election Day, when a winner wasn't declared, the momentum didn't stop. Americans found themselves eager to get final election tallies from states including Arizona and Nevada, the latter of which social-media users pointed at for taking its sweet time.
And while we waited, we drank.
Dolly Parton Challenge
Country music titan Dolly Parton recently made headlines for donating a cool $1 million into COVID-19 vaccine research, as well as saving the life of a child actress on the set of her new Netflix holiday movie "Christmas on the Square." Early this year, she even made a big impact on social-media with the Dolly Parton Challenge, which became one of 2020's most viral hits, according to Instagram.
The four-picture collage, which she captioned "Get you a woman who can do it all," showed four different photos of her separated by the sites for which they're most appropriate. A family-friendly shot of Parton in a Christmas sweater was labeled "FACEBOOK," while another from her 1978 Playboy shoot in a bunny look says "TINDER."
The upload quickly went viral, even among celebrities, including Parton's goddaughter Miley Cyrus.
Other notables: Mariah Carey, though she posted hers several days late, and Jared Leto, who nailed it with a LinkedIn photo of him holding his 2014-won Oscar trophy, an artsy Instagram image of him playing a guitar and a topless pic for Tinder.
How it started vs. how it's going
This buzzy Twitter meme started one way, then started going in many different directions.
Surprisingly, though it's so appropriate for 2020, its origins predate this outrageous year.
It all began in September 2019 (remember 2019?) as a cutesy way for social-media users to show relationship photos. The first one came from Twitter user @vjllanelles, who posted an image split of a direct-message conversation and, how it ended, with the two women embracing each other. It went viral with 24,500 likes.
But since then, people have applied the versatile formula to various situations. A standout is one that illustrates a breakup, which earned 1.3 million likes.
But it's more than just lost love. A number of Twitter users hopped on the trend to show their own glow-ups over the years. Guy Fieri tweeted an image of his Food Network audition tape alongside a fiery shot of himself now, while Ellie Goulding shared one pic of her performing in her early days alongside an image of her putting on a show for a packed stadium. Lil Nas X, meanwhile, showed different proof of his path to fame.
People even used the formula to illustrate their fitness journeys like this one, which shows one woman's dramatic weight loss.
Some, perhaps, may just want to forget all of this year's madness.
Sours: https://nypost.com/article/best-funny-memes-2020/
The Best Funny Memes
We forced a bot to scour the web and find the funniest memes for 80 hours straight.
These are the best and funniest memes from what that bot found:
Want MOAR of the best funny memes?
After extensive research, our data scientists determined that people want 2 things:
The Best Memes.
More of such memes, preferably funny ones.
As we all know, the primary act that triggers the categorization of an image as a (funny) meme is a collective, slightly-accelerated exhaling via the nose by the masses who view said "funny meme". And since y'all know what we're talking about, then you'll probably want at least 17 more memes. Or these Funny Memes might also suffice, or these relatable memes that can also probably pass for funny... also check out the eBaum's World's Funny Memes That You Might Enjoy and for those feeling a bit frisky, check out these sexy memes or these ones.
We know you want memes and we want to give them to you. Let us help.
Sours: https://cheezburger.com/4035845/50-hilarious-memes-thatll-make-you-lose-it
memes that are actually funny
Utilizamos cookies, próprios e de terceiros, que o reconhecem e identificam como um usuário único, para garantir a melhor experiência de navegação, personalizar conteúdo e anúncios, e melhorar o desempenho do nosso site e serviços. Esses Cookies nos permitem coletar alguns dados pessoais sobre você, como sua ID exclusiva atribuída ao seu dispositivo, endereço de IP, tipo de dispositivo e navegador, conteúdos visualizados ou outras ações realizadas usando nossos serviços, país e idioma selecionados, entre outros. Para saber mais sobre nossa política de cookies, acesse link.

Caso não concorde com o uso cookies dessa forma, você deverá ajustar as configurações de seu navegador ou deixar de acessar o nosso site e serviços. Ao continuar com a navegação em nosso site, você aceita o uso de cookies.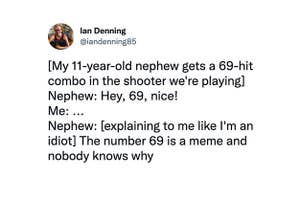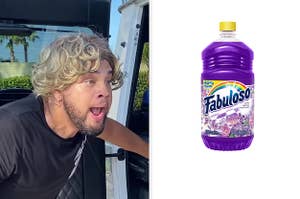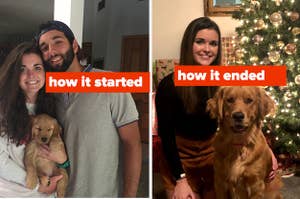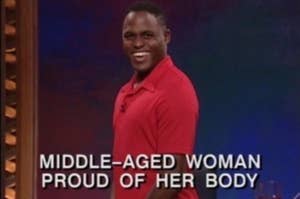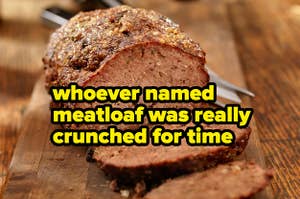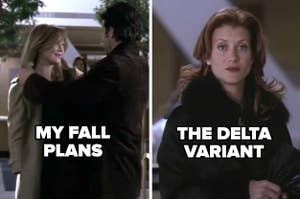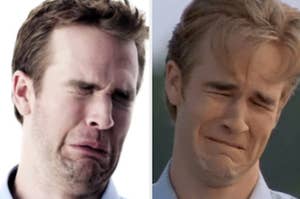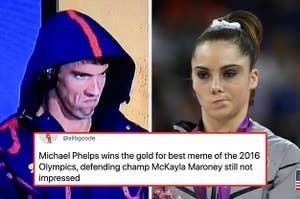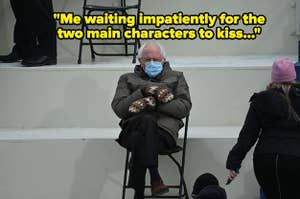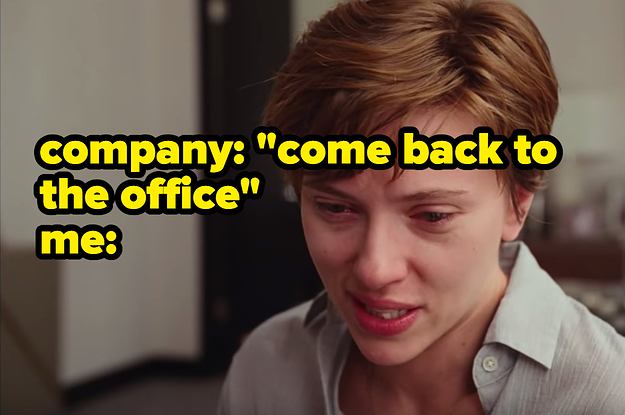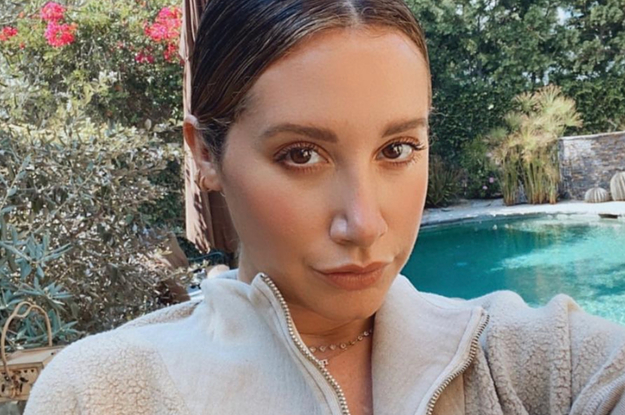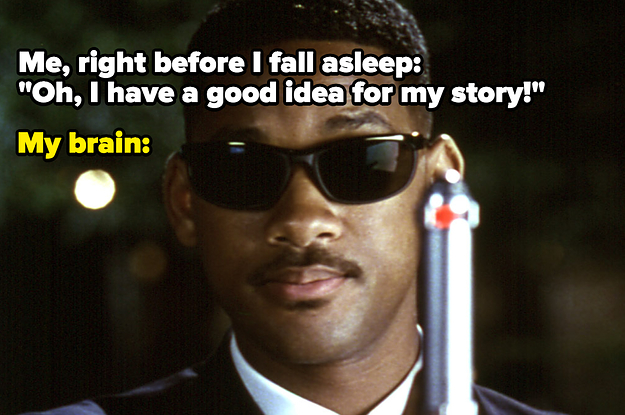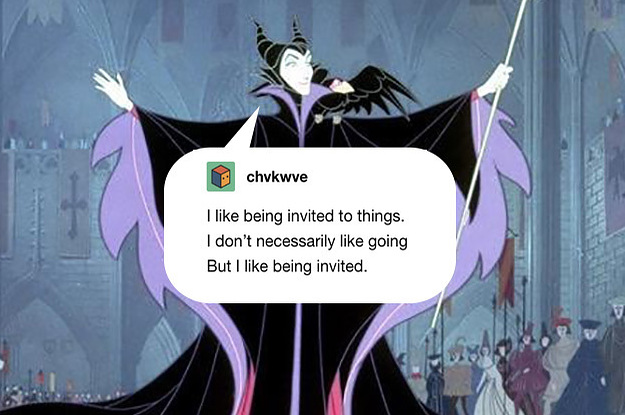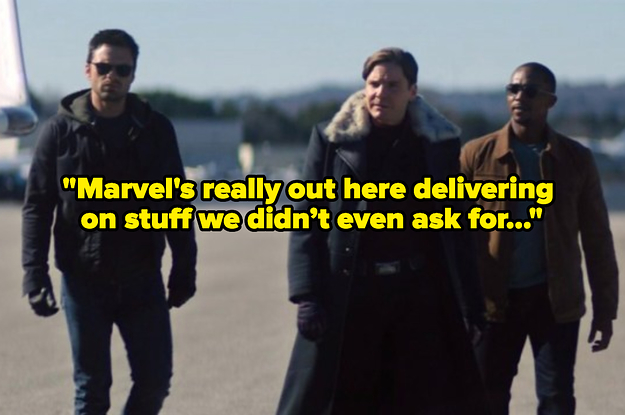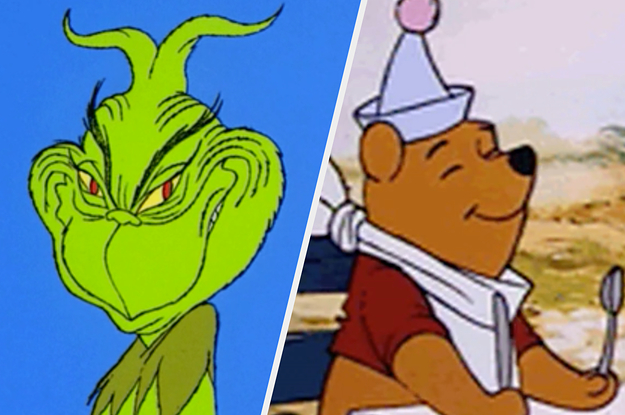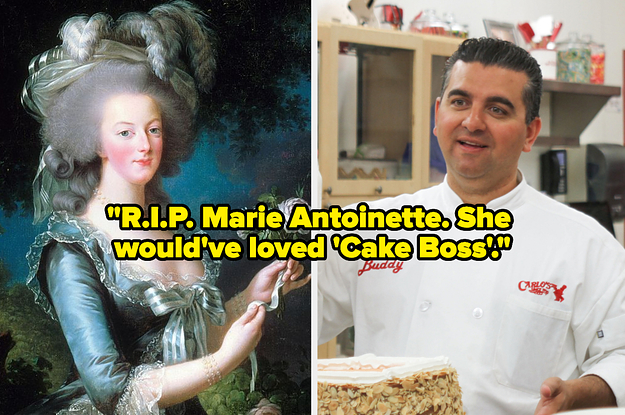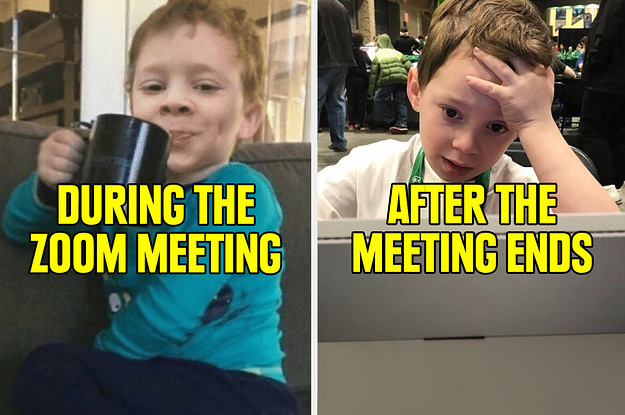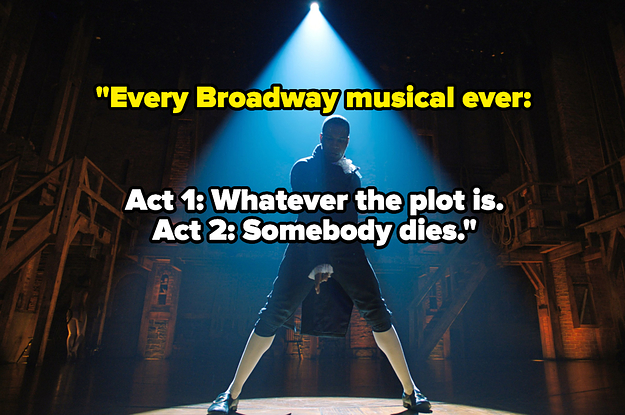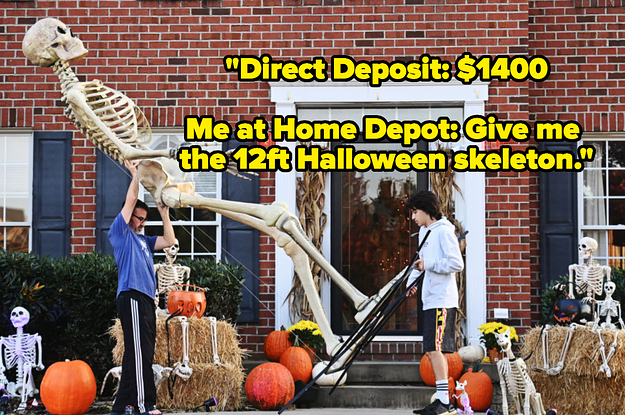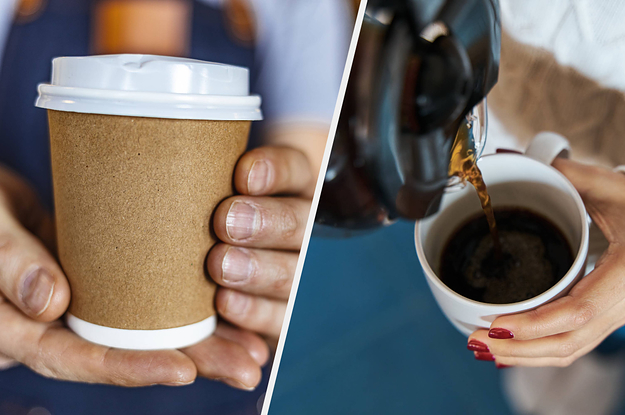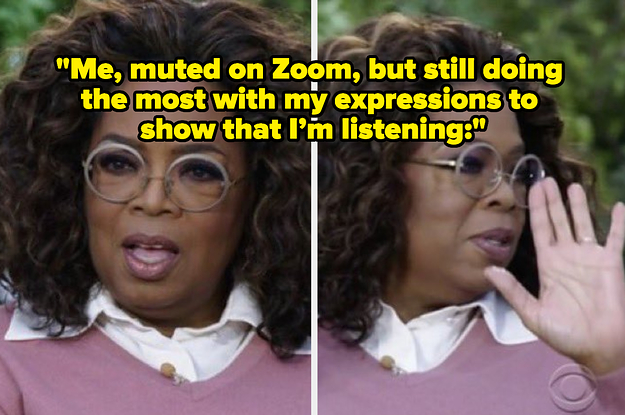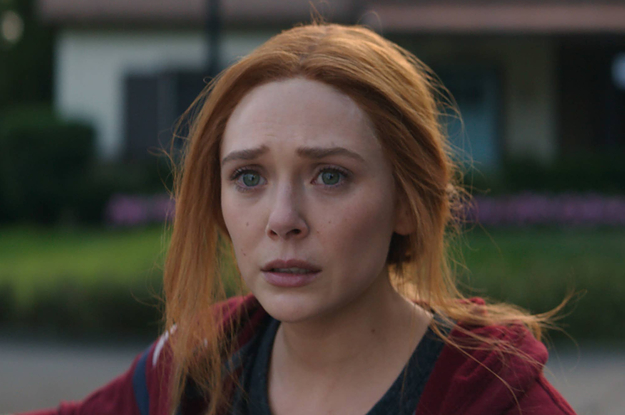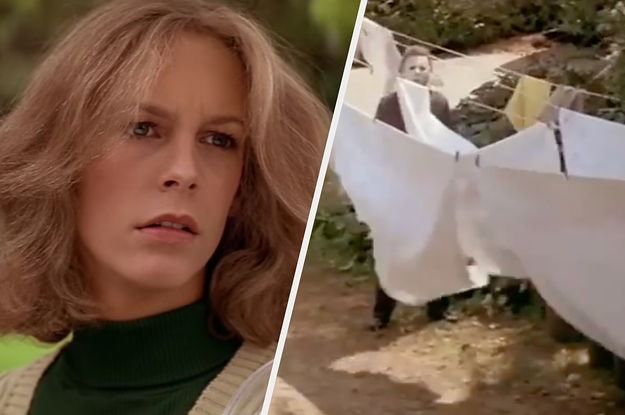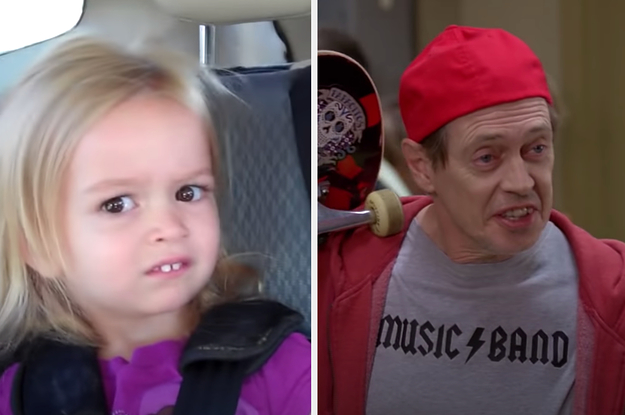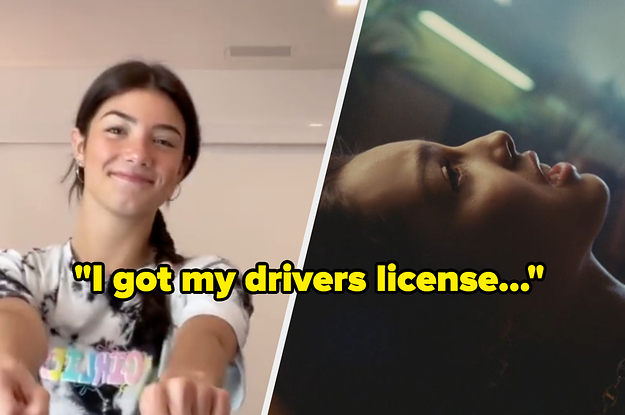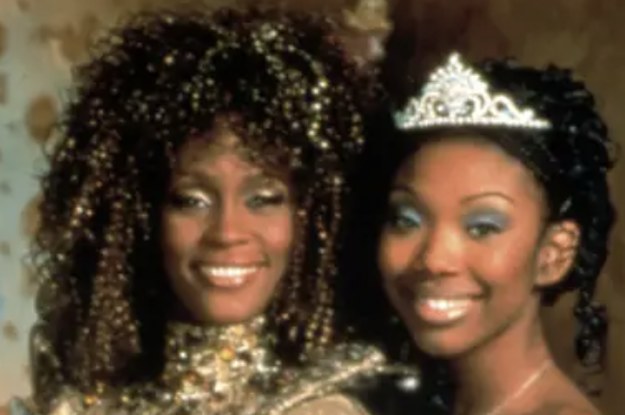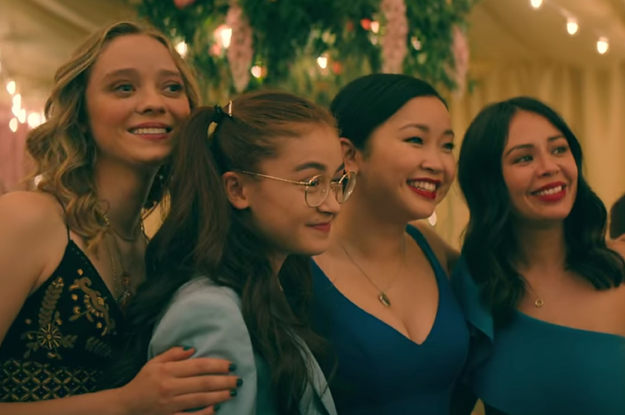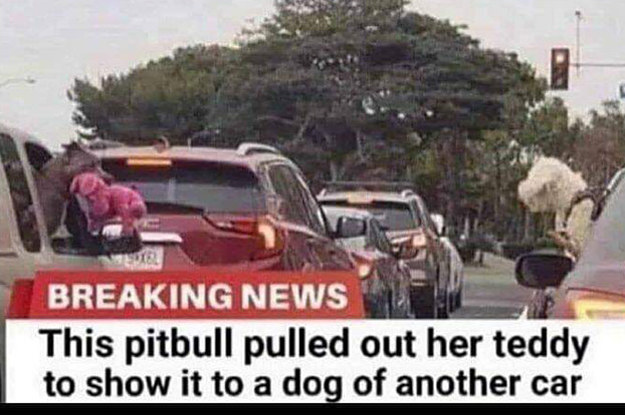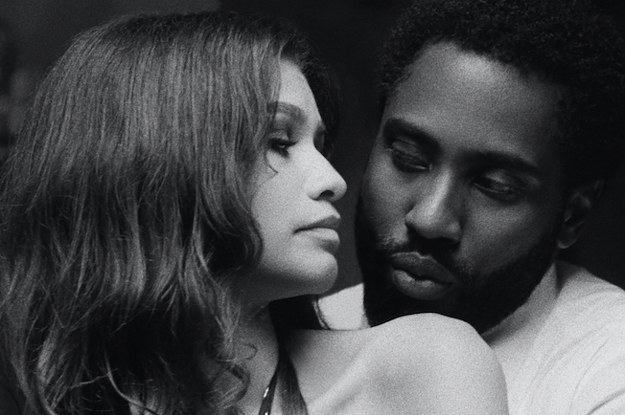 Sours: https://www.buzzfeed.com/bestoftheinternet/memes
Memes really funny
.
Memes that are mildly offensive but extremely funny
.
You will also like:
.
105
106
107
108
109